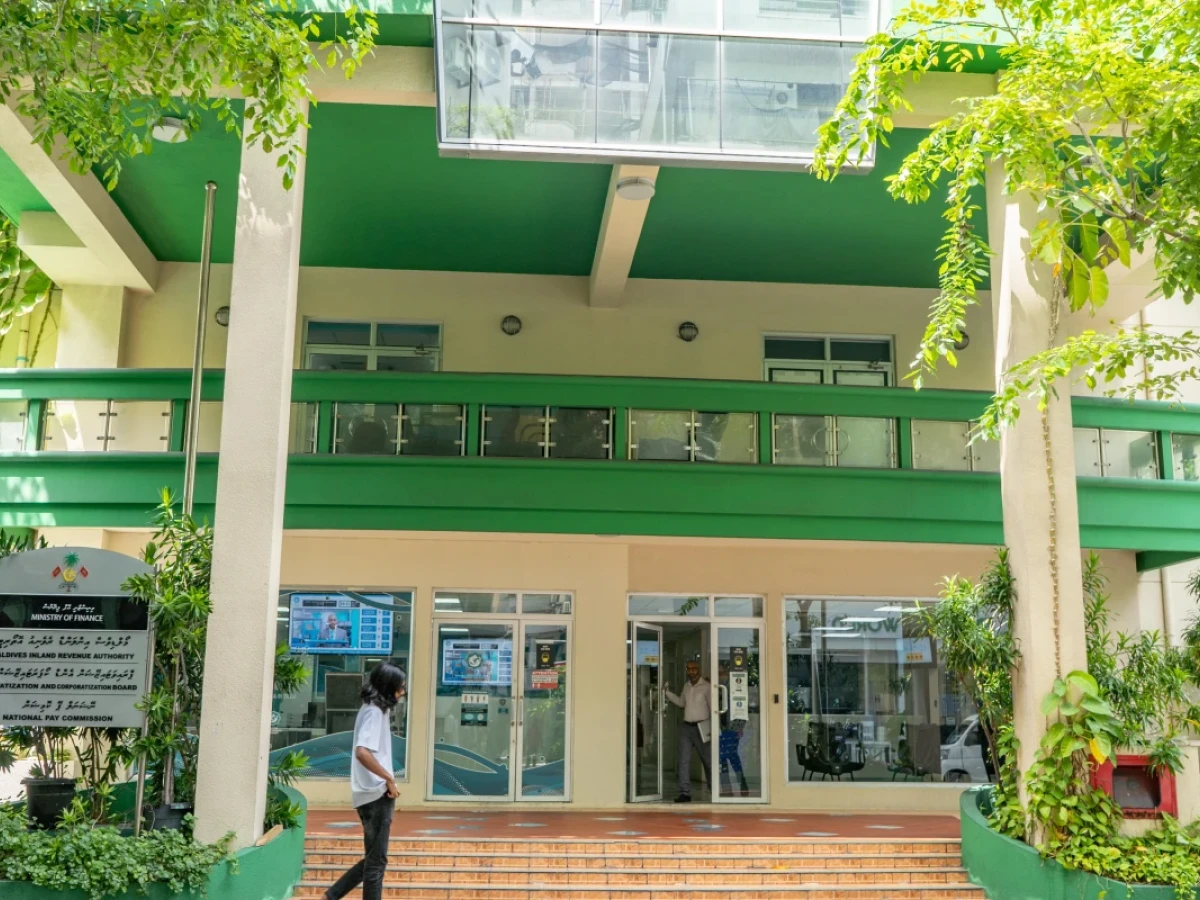 Maldives Inland Revenue Authority (MIRA) offices. (Atoll Times File Photo/Abdulla Yashau)
February tax revenues lower than expected
According to MIRA, the lower-than-expected revenue in February was due to lower-than-expected collections from the Goods and Services Tax (GST).
Tax revenue in February was lower than expected, according to the state's tax collection agency Maldives Inland Revenue Authority (MIRA).
According to last month's tax revenue figures released by MIRA on Monday, the state collected MVR 1.72 billion in taxes last month, with an additional $73.6 million collected in USD.
Revenue receipts in February were 20.8% lower than expected

Revenue surged 18.6% over-year-over in February

According to MIRA, the lower-than-expected revenue in February was due to lower-than-expected collections from the Goods and Services Tax (GST). The lower-than-expected GST collection was because of:
Businesses paid GST on the basis of the previous rate for goods purchased before the GST rate revision in January

However, overall GST collections are higher than expected

Last month, the highest tax collection was recorded:
GST - MVR 1.1 billion (68.9% of total revenue)

Income Tax – MVR 182 million (10.6% of total income)


Green Tax – MVR 91.8 million (5.4% of total revenue)


Airport Development Fee - MVR 81.8 million (4.8% of total revenue)


Departure Tax – MVR 78.8 million (4.6% of total revenue)