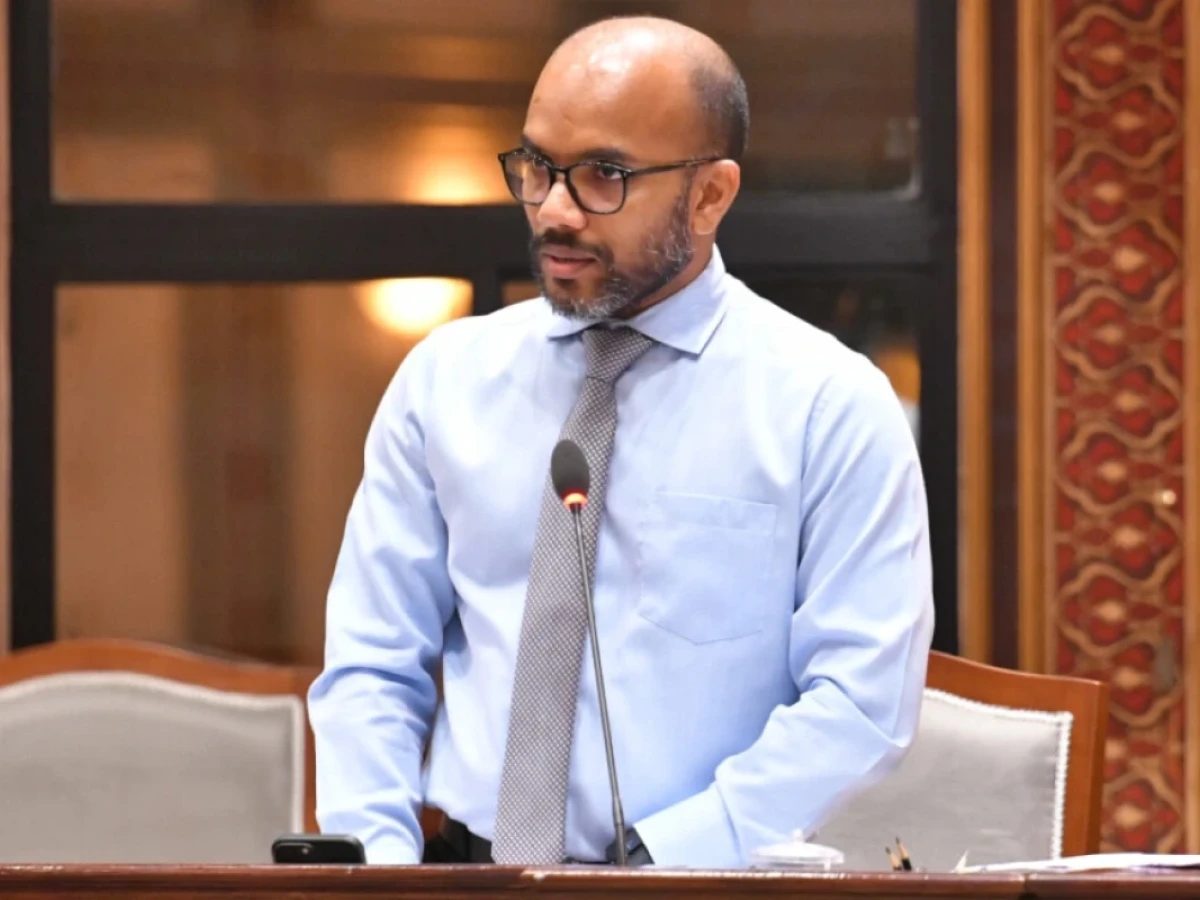 Finance minister Ibrahim Ameer. (Photo/Parliament)
Debt-service fund sees 61% growth in deposits
Budget estimates total deposits of MVR 871.4 million this year
Deposits in the Sovereign Development Fund (SDF), which had been setup to service foreign debt, in the first two months of the year have increased by 61% over the same period last year, according to finance ministry data.
According to data released by the finance ministry on Thursday, the SDF has seen deposits of MVR 128.5 million in January and February.
In February 2022, MVR 79.5 million was deposited

MVR 49 million more than last year was deposited last month; an increase of 61%


Budget estimates total deposits of MVR 871.4 million this year

At the end of last year, the SDF had only some MVR 2 billion as usable funds. With the amount invested, the total of the fund has crossed the MVR 5 billion mark at the end of last year.
Prior to Covid, the SDF was maintained in dollars, but from December 30, 2021 the fund had been maintained in local currency.
International Monetary Fund (IMF) had asked the government to maintain the SDF in dollars.