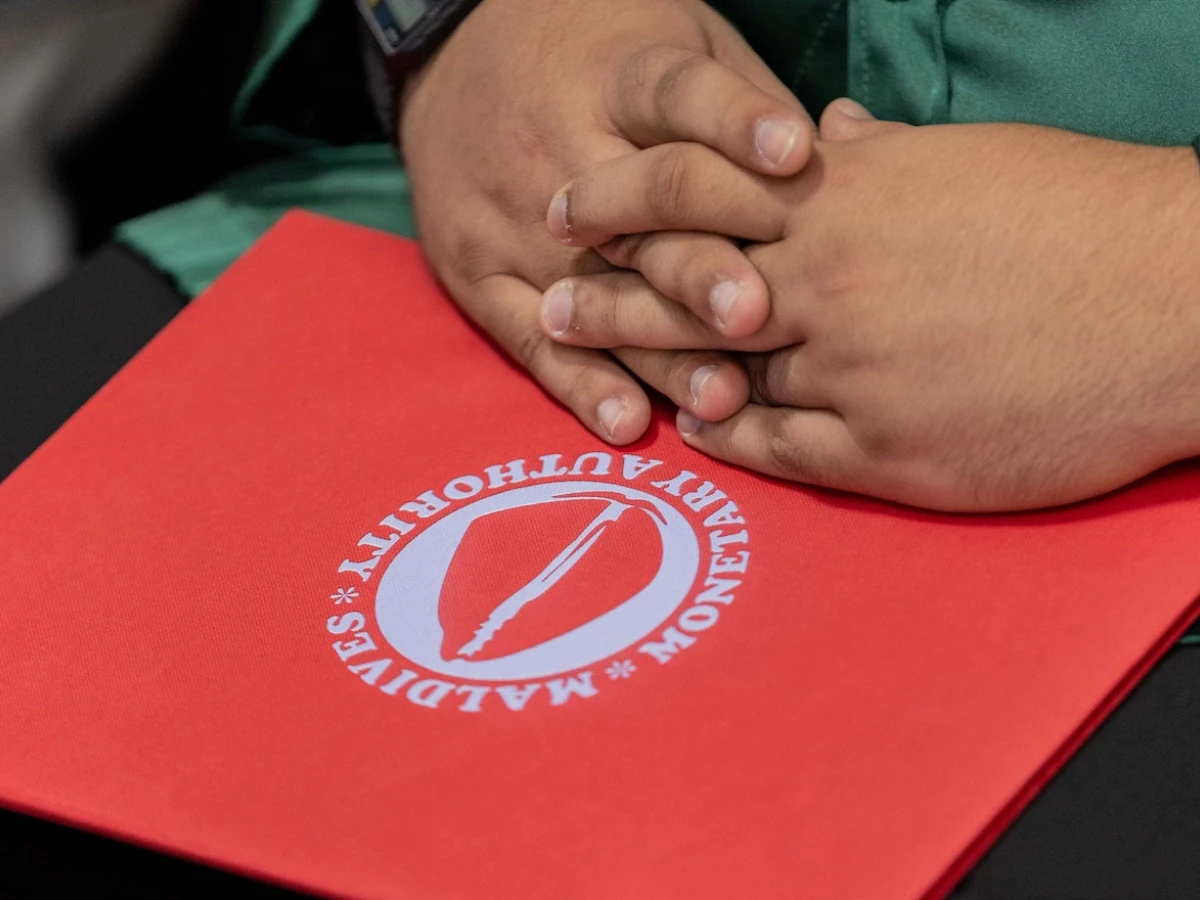 MMA logo. (Atoll Times Photo/Abdulla Yashau)
Maldives' reserves decline again
After deducting short-term debt, usable reserves stood at $253.8 million in January
Maldives national reserves fell to $790 million in January from the December high of $827.7 million which was boosted from a $200 million currency swap with the Reserve Bank of India (RBI).
Total reserves declined by $37.7 million to $790 million at the end of January, according to data released by the central bank, Maldives Monetary Authority (MMA). This has also affected the useable reserve.
Short-term debt stood at $536.2 million in January

After deducting short-term debt, usable reserves stood at $253.8 million in January


This is a decline of $13.9 million compared to the usable reserves in December

Usable reserve enough for 3.8 months
According to customs data, the country needs an average of $66 million a month to import basic goods. The $253.8 million in usable reserves is enough to import goods for a period of 3.8 months.
October 2022 – $105 million

November 2022 – $219 million


December 2022 - $267.7 million


January 2023 – $253.8 million

Debt servicing cost on high
According to finance ministry data, MVR 887.8 million has been spent on repayment and interest on loans at the end of the last week of February. This is an increase of MVR 81 million over the same period last year.
The country's debt crossed MVR 100 billion at the end of last year. This is 106% of GDP.
Global financial institutions such as the IMF point out that the country's debt is not sustainable. In 2026, the country has to repay a debt of MVR 9.4 billion that year.