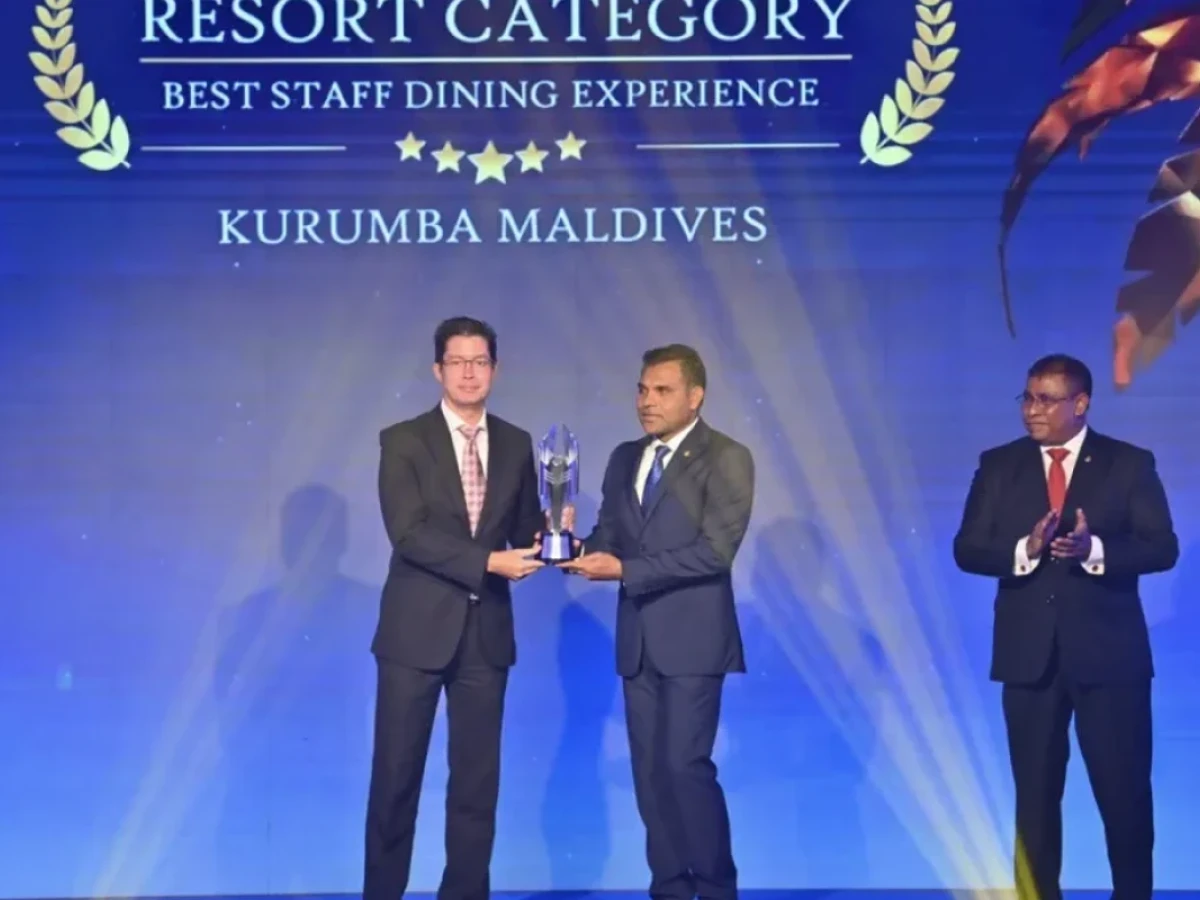 From the 2022 Maldives Tourism Awards ceremony. (File Photo/Tourism Ministry)
Applications open for Maldives Tourism Awards 2023
Application deadline is 1pm on July 16.
Tourism ministry has announced the opening of applications for the second edition of Maldives Tourism Awards.
Maldives Tourism Awards (MTA) is an annual national award launched by the tourism ministry in 2022, to acknowledge and recognise tourism sector establishments and professionals in the Maldives for adopting best practices in delivering services of excellence.
This year, the application is open for all resorts and marinas, hotels, guesthouses, safari vessels, travel agencies, dive centres, water sports centres providing service to tourists, and professionals working in the tourism sector of the Maldives.
Further details on the award categories, eligibility and evaluation criteria can be found in the Maldives Tourism Awards 2023 - General Guidelines for Applicants and the criteria annexed to it.
Interested parties can apply for these awards under their respective categories via online through this link. Applications will be assessed and judged for the one-year period starting from June 1, 2022 ending in May 31, 2023 based on the evaluation criteria.
Application deadline is 1pm on July 16.