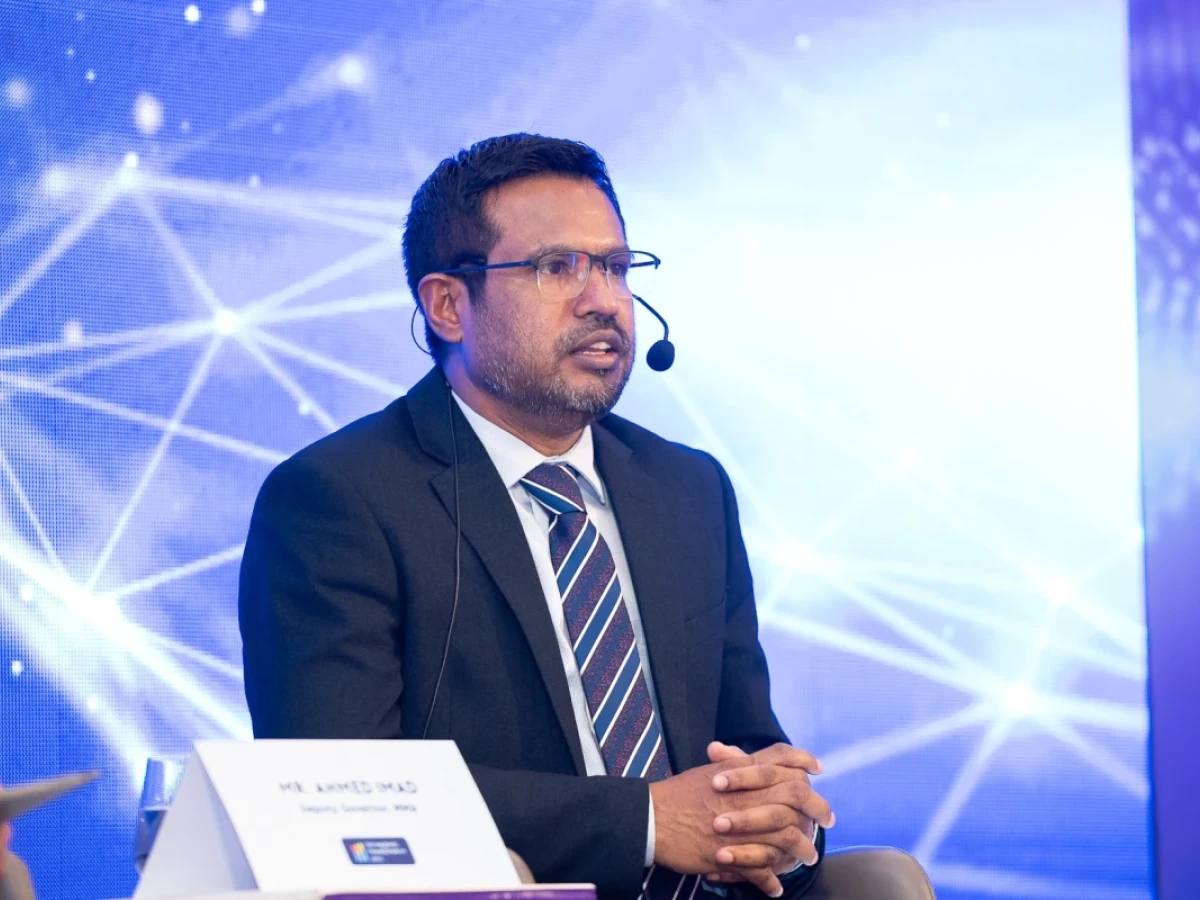 MMA Deputy Governor Ahmed Imad speaks at the panel of finance forum held on Monday, 29 May 2023.
MMA says efforts on to launch digital Rufiyaa
Imad said 94% of the money used in the country is digitally used.
By Fathmath Ahmed Shareef
Central bank announced on Monday that discussions are underway with relevant stakeholders to introduce a digital version of the Maldivian Rufiyaa.
Deputy governor of the Maldives Monetary Authority (MMA) Ahmed Imad was speaking at this year's Finance Forum, which is organised by the Pension Administration Office every year since 2012 targeting top financial sector leaders in the country.
Speaking as a panelist at the forum held in Kurumba Maldives Monday morning, Imad said discussions are underway on how to fast-track domestic retail payment systems.
The most comprehensive concept of the project is open financing

MMA is in discussions with the banks in this regard

Discussions are underway to find ways to do the job without compromising on the existing banking module
Keeping this in mind, they are looking at ways to tokenise and transfer money, Imad said. He said 94% of the money used in the country is digitally used.
"During the discussions with NCIT, there was a lot of discussion about the introduction of digital Rufiyaa. We are discussing how this can be done and the utility of that digital money in responsive products," Imad said.
There is a need to have regulatory frameworks in place to introduce such an initiative, he said. Stating that the government is committed to building 'regulatory sandboxes' as a tool for testing and developing new digital technologies, he said the process of accepting digital Rufiyaa will also become easier once the system is in place.