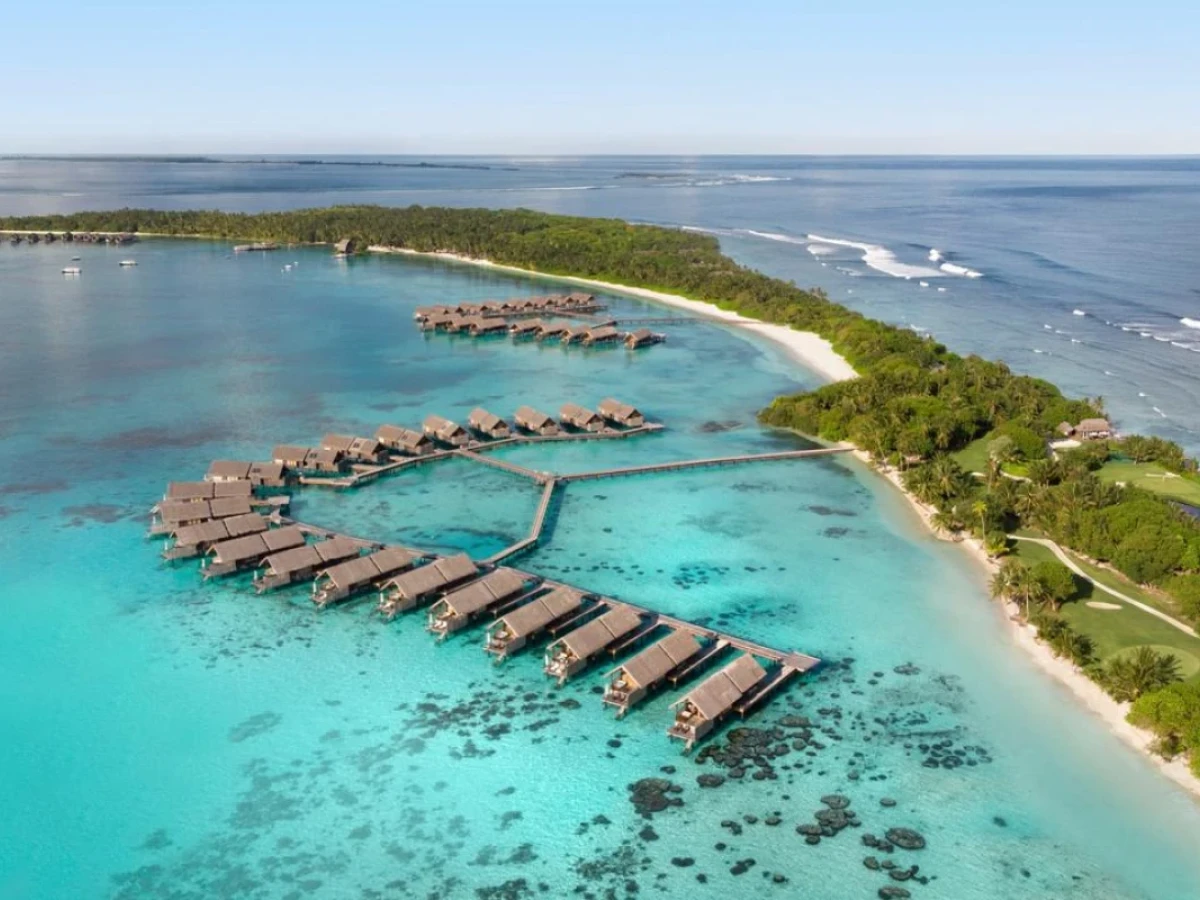 Shangri-La's Villingili Resort and Spa in Addu. It is still closed due to the Covid-19 pandemic. Photo/Shangri-La
Govt offloads stake in Addu Shangri-La
Mausoom said offloading the government's stake would make it easier to reopen Shangri-La.
By Ahmed Mizyal
Government on Monday officially offloaded its 30% stake in Addu Investment Pvt Ltd, which operates the long-closed Shangri-La Villingili Resort.
The Shangri-La resort, which opened in 2009, closed in 2020 with the outbreak of Covid-19. The resort, which employed many people from Addu, has remained closed since them. Many people have lost their jobs and tourism in the southernmost atoll has declined.
The agreement to offload the government's stake was signed at a ceremony held at the tourism ministry on Monday. The agreement was signed by:
Tourism minister Dr Abdulla Mausoom

Shangri-La's Director of General Affairs Saud Abdullah
Mausoom said offloading the government's stake would make it easier to reopen Shangri-La.
"The government has assured the company that it will fully support, facilitate assist them in doing whatever is required to reopen the resort whether it is seeking the necessary permissions," he said.
Shangri-La Maldives' General Manager Brice Lunot said the government's decision to release its stake will open up various opportunities to reopen the resort.
"We will try to open the resort as soon as possible. There are many options to do that. One option is to find partners to help reopen the resort," he said.
The government's stake in Shangri-La was offloaded after parliament amended the law, as the government had to pay USD 80 million to offload its stake.
The minister did not give a direct reply on the manner in which the share transfer process took place.
"When the government shares are given up altogether, there will be costs involved. At the same time, there will be a value of the entire investment. A decision will have been made after deducting those things," he said.
Without giving further details, the minister referred questions about the consideration to the finance ministry. The finance ministry, however, is yet to reveal the details.
Addu Investments Pvt Ltd, which owns 70% of the resort, tasked US investment firm CBRE Group earlier this year to sell the resort. However, it is unclear what happened to the sale.
It was learned that Reollo Group, which operates the Dh. Kudahuvadhoo airport and Manta Air, offered to buy the resort.
Key facts about Shangri-La Villingili Resort:
Lease ends: 26 February 2105