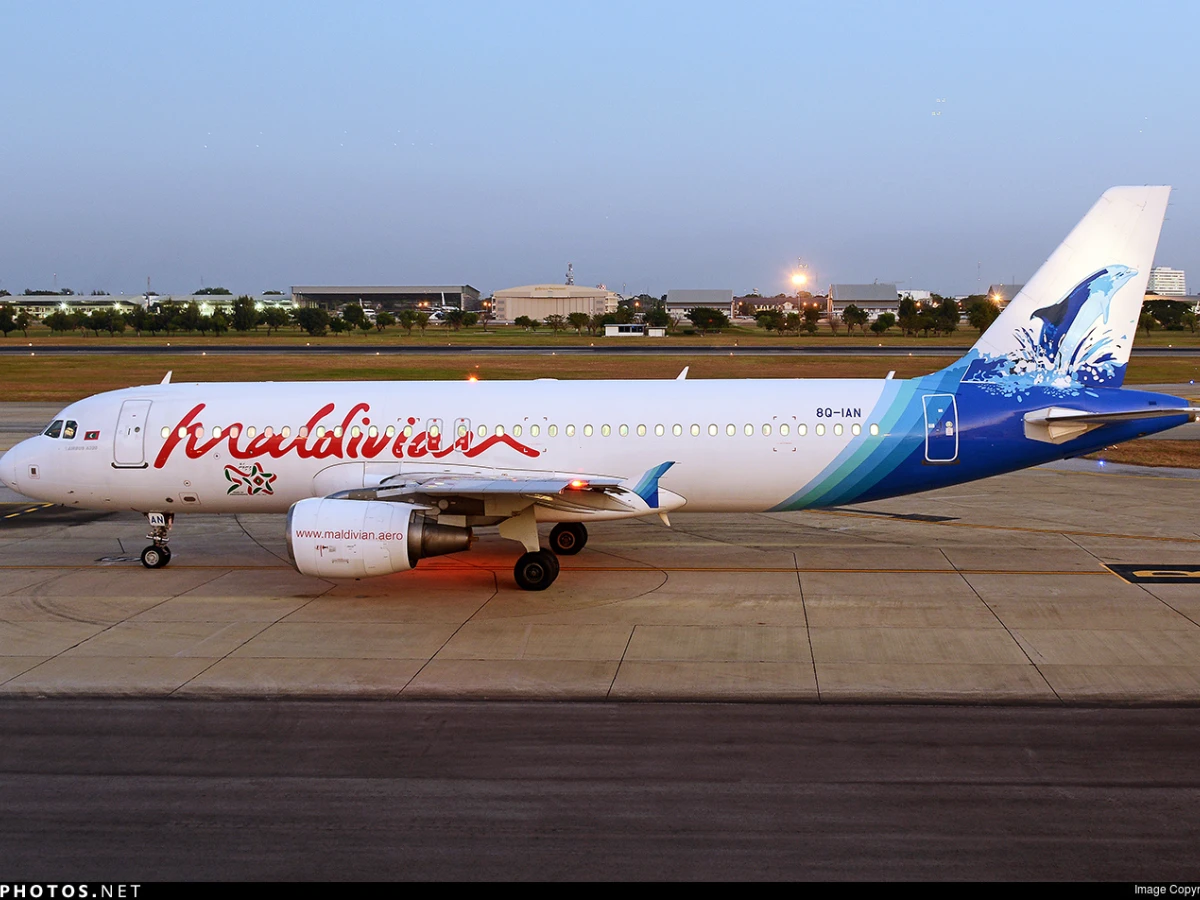 A Maldivian Airbus aircraft. (Photo/Jetphotos.net)
Maldives to launch new international airline
The airline is primarily expected to target key tourist markets including China, Europe and Russia.
Maldives is set to launch a brand new international airline in an ambitious move to boost tourism and connectivity.
Maldives Fund Management Corporation (MFMC) and Island Aviation Services Limited (IASL), which already operates the national carrier Maldivian, signed a Memorandum of Understanding (MoU) at a ceremony held at the economic ministry on Thursday to establish the airline, with the aim of "revolutionising air travel and connectivity on a global scale."
In a press release, MFM said the new international carrier will "leverage the combined strengths and expertise" of the two state-owned enterprises to offer "unparalleled travel experiences, seamless connectivity, and unmatched service quality."
According to MFMC, the airline is primarily expected to target key tourist markets including China, Europe and Russia. This is part of a wider vision to attract more sustainable tourism and boost the Maldives' reputation as a top global travel destination, the company added.
The strategic partnership between MFMC and IASL aims to redefine international air travel while also boosting the global profile of the Maldives, MFMC said.
More details about routes, aircraft and launch dates will be announced in due course, the company added.
President Ibrahim Mohamed Solih announced in August 2021 that the government was in talks with several Middle Eastern airlines to find a foreign investor for Maldivian.
Local media reported in October 2021 that Qatar Airways and Etihad Airways had expressed interest in investing in the Maldives' flag carrier, which has recently issued tenders to lease an Airbus A321 aircraft in a bid to start operations to long-haul destinations.
Maldivian currently operates domestic flights, and flies to regional destinations including cities in India and Bangladesh. The airline operated flights to China before the Covid-19 pandemic, but is yet to resume any international routes.
It is yet unclear if the new international airline will retain the Maldivian branding or will be operated as a standalone carrier.