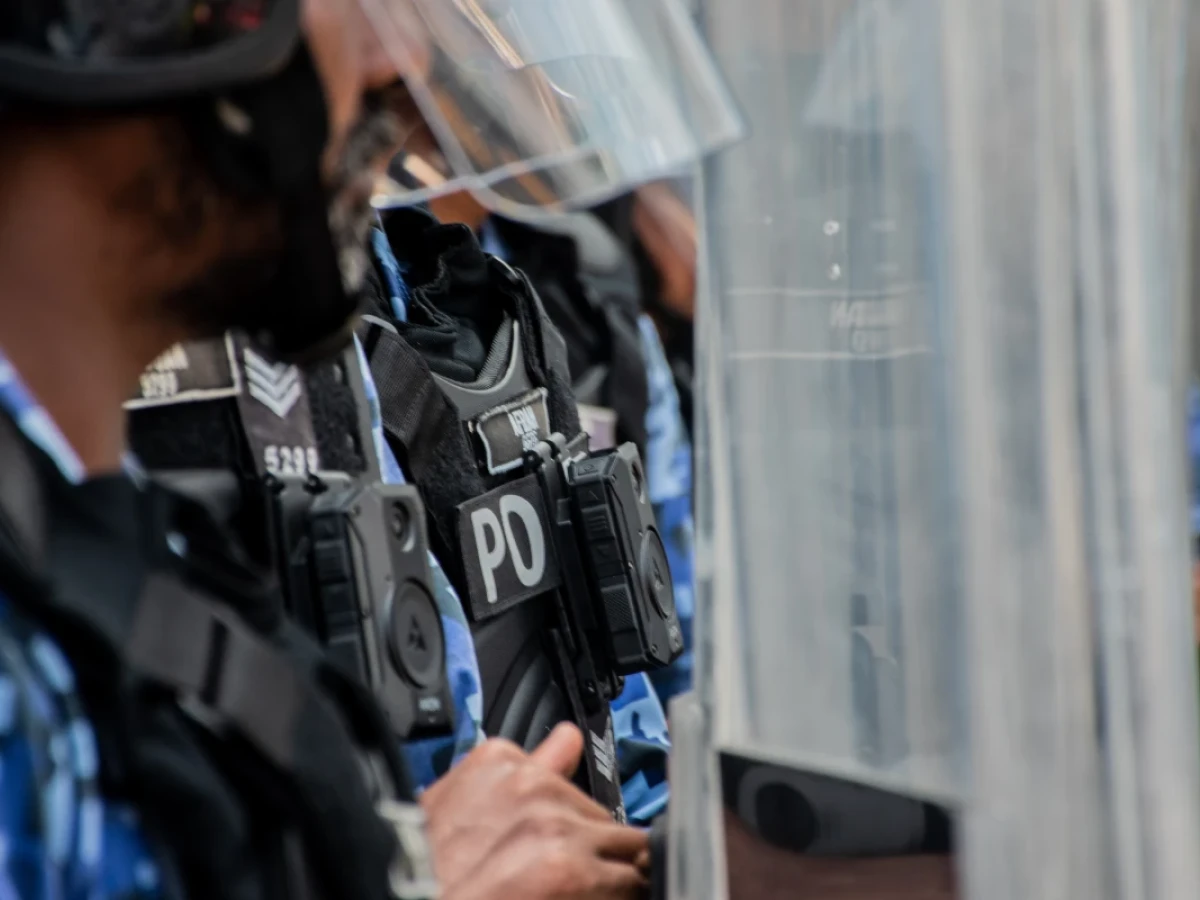 Police deployed to control a protest. Photo/ Muzayyin Nazim
Polygraph test made optional for new cop background check
When the government proposed the amendment, the section that said "should be done" was changed to "can be done".
By Mohamed Muzayyin Nazim
Polygraph test has been made optional in conducting background checks of new police personnel, as President Ibrahim Mohamed Solih ratified an amendment to the Police Act on Wednesday.
When the amendment was first introduced in parliament by the government, lawmakers and the general public were concerned that all requirements for a background check on the newly inducted policemen was made optional.
When the parliament's Security Services Committee, which examined the bill, sent the bill back to the parliament floor, it was amended to make only polygraph testing optional.
The law had earlier said that before appointing an employee to any police service job, he/she should be checked for his background as per the regulations framed under the Act. The law had earlier stated that the following was necessary to complete a police recruit's background check:
Conducting a background analysis
Getting polygraphy test done
Quality checks and background checks through any other method prescribed in the regulations made under the Act
When the government proposed the amendment, the phrase that said "should be done" was changed to "can be done".
In consultation with the Attorney General's Office, the committee decided to add a letter to the bottom of the clause to make polygraph tests, which is one of the requirements of background checking, optional. The added section says:
A background analysis can be done by by polygraph or any other means of analysis
Regulations to specify the procedures to be followed in the completion of the requirements and additional resources that can be used to meet them.
The next change in the amendment ratified by the president on Wednesday is to extend the deadline given to the investigative police recruits to obtain a certificate mandated by law. With this change, the candidates will be able to achieve the title by March-end.