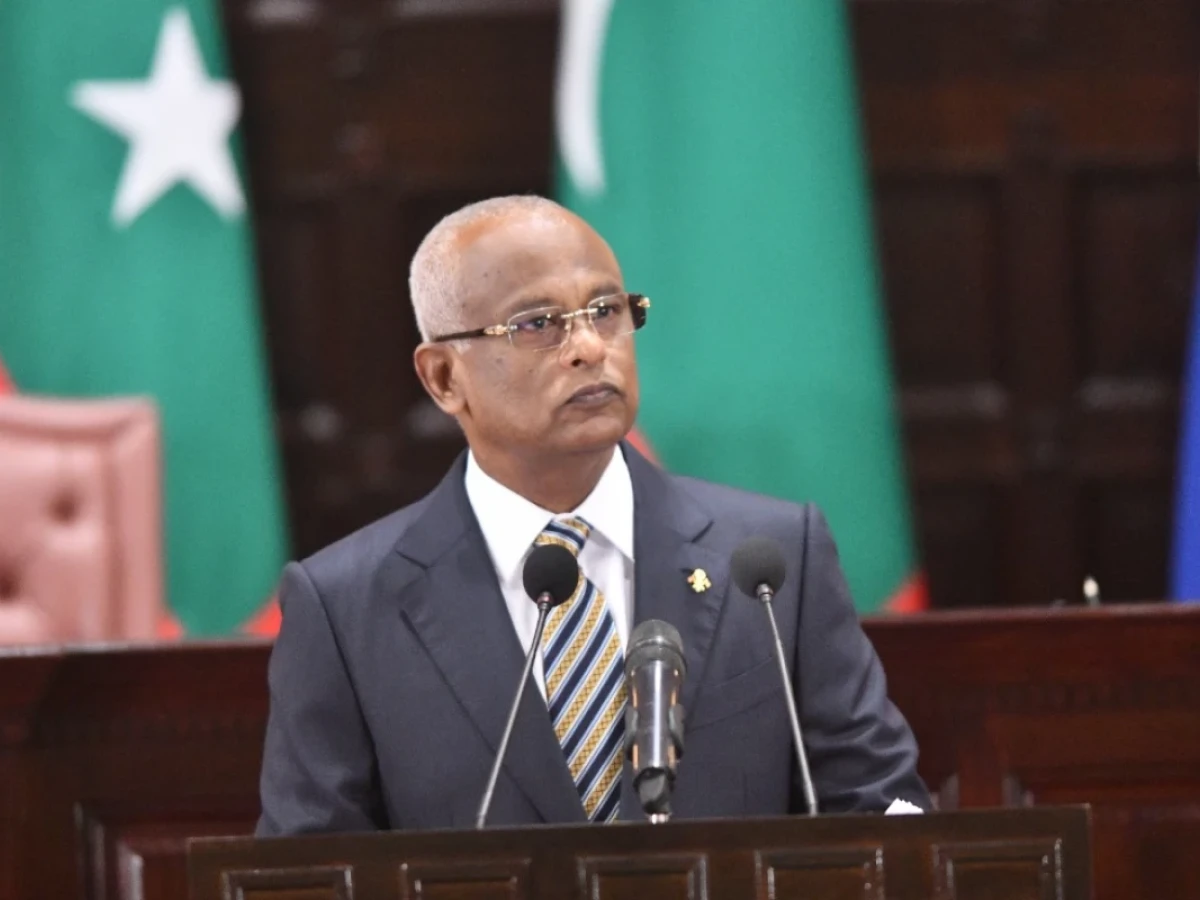 President Ibrahim Mohamed Solih delivers his presidential address at the Parliament. Photo/Parliament
Pres discusses no-confidence motions with MDP MPs
A no-confidence motion has been filed against two ministers in parliament recently.
By Mariyam Umna Ismail
President Ibrahim Mohamed Solih has held discussions with MDP's parliamentary group on the no-confidence motions submitted and preparing to be submitted to the parliament.
The president held a meeting with the party's parliamentary group on Tuesday evening.
The president always meets with the parliamentary group before the start of every term of parliament.
As the second term of the year begins on Thursday, presidential spokesperson Miuvaan Mohamed told Atoll Times that the meeting discussed the work to be done in the parliament during the current session.
The no-confidence motion moved in parliament

The ongoing probe by MDP for violating the whips


The president also asked the MPs to speed up the work on the government's legislative agenda

A no-confidence motion has been filed against two ministers in parliament recently over the government's stand on the delimitation of the territorial waters between the Maldives and Chagos in the south.
Attorney General Ibrahim Riffath – The motion was submitted to the parliament with the signatures of 15 lawmakers belonging to the opposition PPM-PNC, MNP, Jumhooree Party and MDP president Mohamed Nasheed's Fikuregge Dhirun faction

Foreign minister Abdulla Shahid – the motion was withdrawn not long after it was filed; the coalition said it withdrew the case because more lawmakers wanted to sign

When the President met MDP's PG, the rift between members of the two factions within the party, the 'Fikuregge Dhirun' faction of the Speaker, and the pro-government lawmakers had grown within the parliament as well.
Members of the two factions have been engaged in a war of words on various issues, and members of the Nasheed faction have been voting against the party's whip line. MDP took up the case of five lawmakers who voted his way, while Central Henveiru MP Ali Azim was expelled from the party.