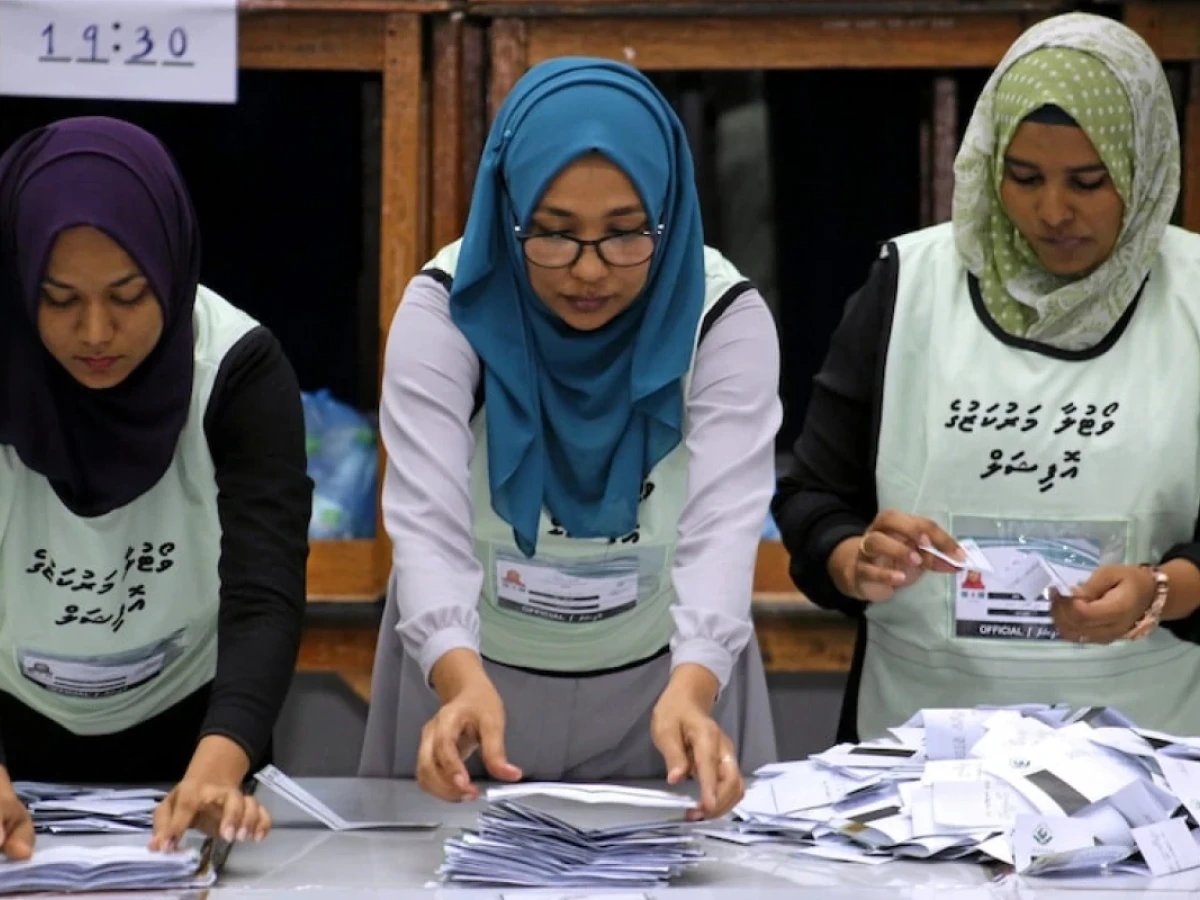 Election officials count ballot papers during the September 2018 election. Photo/Telegraph
Polling stations for pres election in 8 countries
This year's presidential election is scheduled to be held on September 9.
By Aishath Fareeha Abdulla
The Elections Commission (EC) has decided to set up polling stations in nine cities in eight countries if there are more than 150 people registering to vote.
The commission made the decision on Wednesday to allow as many Maldivians living abroad to cast their votes in the upcoming presidential elections to be held on September 9.
According to EC Vice President Ismail Habeeb, the countries and cities where polling stations will be set up are:
Trivandrum and New Delhi, India
If 150 people register to vote in each of these places, a polling station will be set up there.
The EC has decided to open for re-registration for this year's elections from July 16 to August 5.
According to data released by the commission earlier, 283,272 people are eligible to vote this year.
Candidates who have declared their candidacy include:
President Ibrahim Mohamed Solih (MDP)
Former President Abdulla Yameen Abdul Gayoom (PPM)
Maamigili MP Gasim Ibrahim (Jumhooree Party)
Former defence minister Mohamed Nazim (MNP)
Former home minister Umar Naseer (Independent)
Former Attorney General Dr.Mohammad Munawwar (Independent)
MDP president Mohamed Nasheed is also expected to contest the elections. His aides have quit MDP and started the process of registering a new party, with the declared intention of contesting the presidential election.