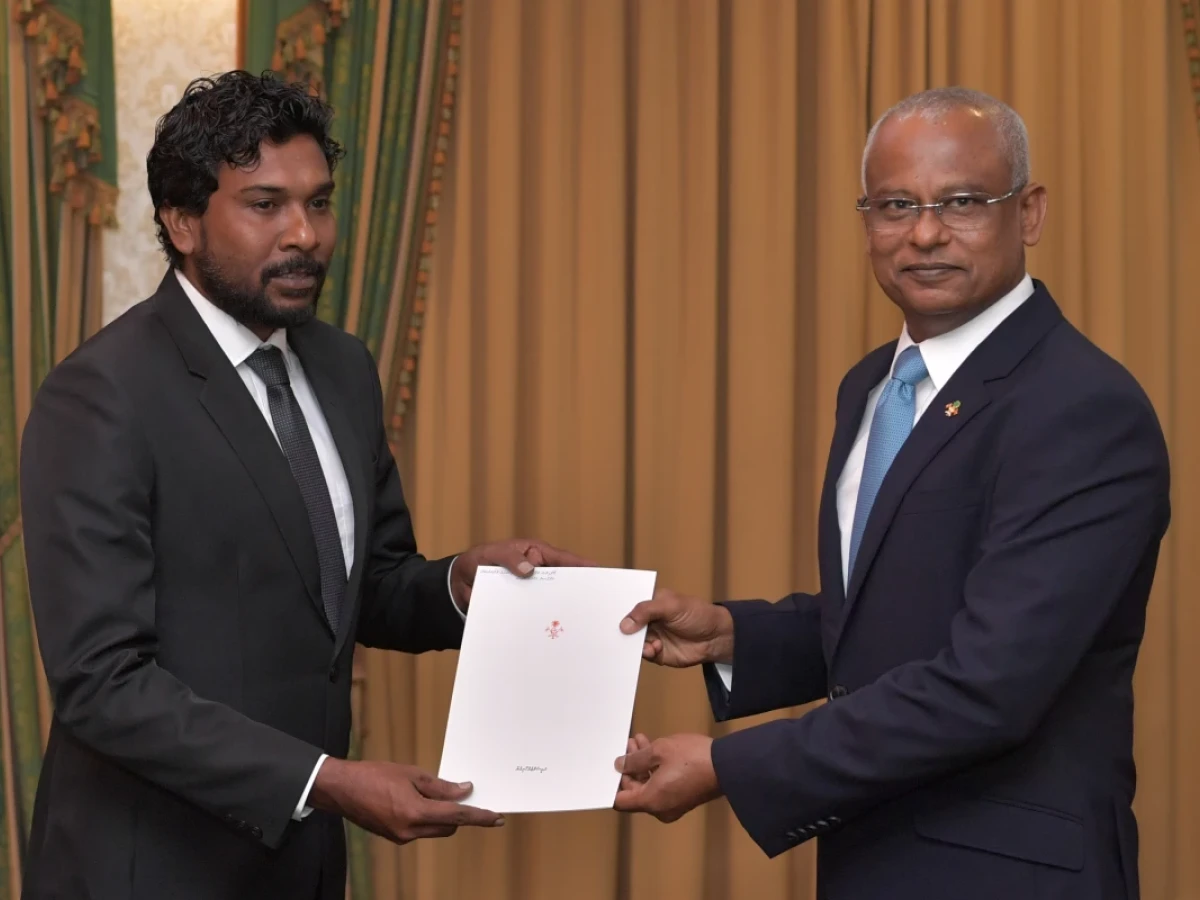 Ahmed Gais. (File Photo/President's Office)
Ex-Broadcom member appointed HDC deputy managing director
Gais resigned from Broadcom in January for the presidential primary campaign of President Ibrahim Mohamed Solih
Former member of the Broadcasting Commission Ahmed Gais has been appointed as the Deputy Managing Director of the Housing Development Corporation (HDC).
Gais, who resigned from Broadcom in January for the presidential primary campaign of President Ibrahim Mohamed Solih, was appointed Deputy Managing Director of HDC on Tuesday.
Gais had earlier served as the councillor of GDh. Atoll in the first MDP government.
He also served as president of ruling MDP's Thinadhoo branch, and unsuccessfully contested MDP's parliamentary primary in 2019.
The appointment of a political activist to an autonomous body like the Broadcasting Commission drew criticism from the public.