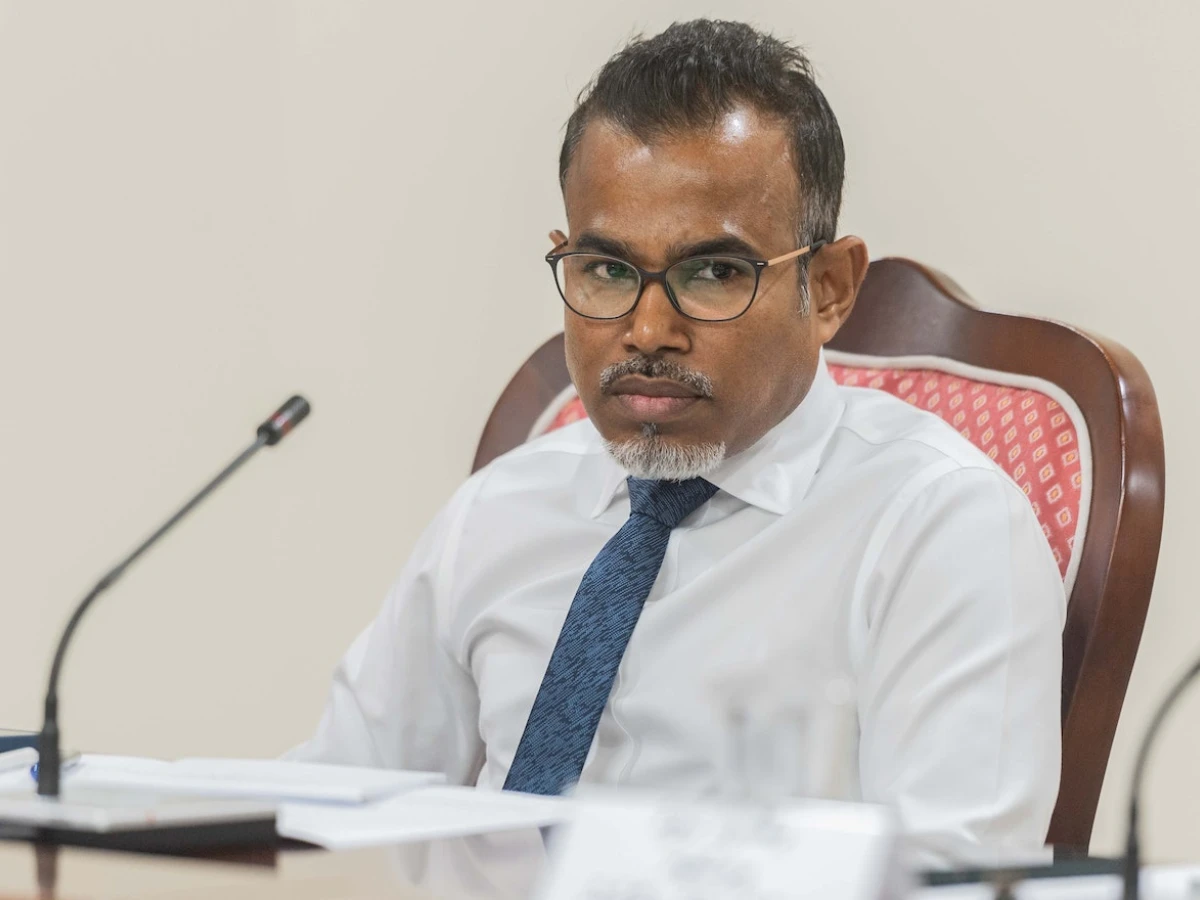 Attorney General Ibrahim Riffath at a meeting of the Parliament's Public Accounts Committee. Dhauru File Photo/Abdulla Yashau
Govt seeks MVR 32m lost in ventilator scandal
The case was filed with the Maldives International Arbitration Centre on February 16.
By Mariyam Umna Ismail
Government has filed a complaint with the Maldives International Arbitration Centre over the non-dispatch of ventilators by Dubai-based Executors International company, which was handed over by the government to procure ventilators to prepare for the Covid-19 pandemic. The government had sought MVR 32 million as compensation.
Health ministry signed an agreement with Executors in April 2020 to purchase 75 ventilators during the health emergency declared in the wake of the Covid-19 pandemic. The company was paid MVR 30 million, which is 90% of the contract value without obtaining a guarantee on the company's request. Since:
Received 15 used ventilators

The remaining ventilators could not be attained despite several efforts


Audit sought USD 2.1 million (MVR 32.3 million) in compensation


On August 10, 2021, to pay MVR 31 million within 30 days


The case of ventilators had to be put to arbitration because the company did not even respond to repeated requests to pay; the process began earlier this year

The Attorney General's Office said in a statement on Monday that the case was filed with the Maldives International Arbitration Centre on February 16.
In the arbitration case, the government had sought:
To recover the cost of ventilators not supplied by the company as per the agreement signed with Executors General Trading

Seek compensation for non-delivery of ventilators as per the agreement


The total amount sought by the government stands at MVR 32.5 million


It has also sought interest and arbitration expenses from the company

The ACC has repeatedly asked former health minister Abdulla Ameen and members of the health ministry's bid committee to be prosecuted for negligence in disbursing funds to the Executors company. However, citing lack of evidence, the Prosecutor General's Office withdrew the case without filing a charge sheet every time.
In August, the ACC benched the case after the PG office failed to file a chargesheet. After the ACC filed the case, PG Hussain Shameem had earlier said at the Parliament's Judiciary Committee that a case could still be filed "by amending".
On December 20, ACC sent a request to the PG office seeking registration of an FIR against three persons who held health posts at the time

It has been more than two months since the case was referred to the PG and no decision has been taken yet on filing a chargesheet


Addressing a press conference on Sunday, PG Shameem said that a decision on the matter would be taken this week