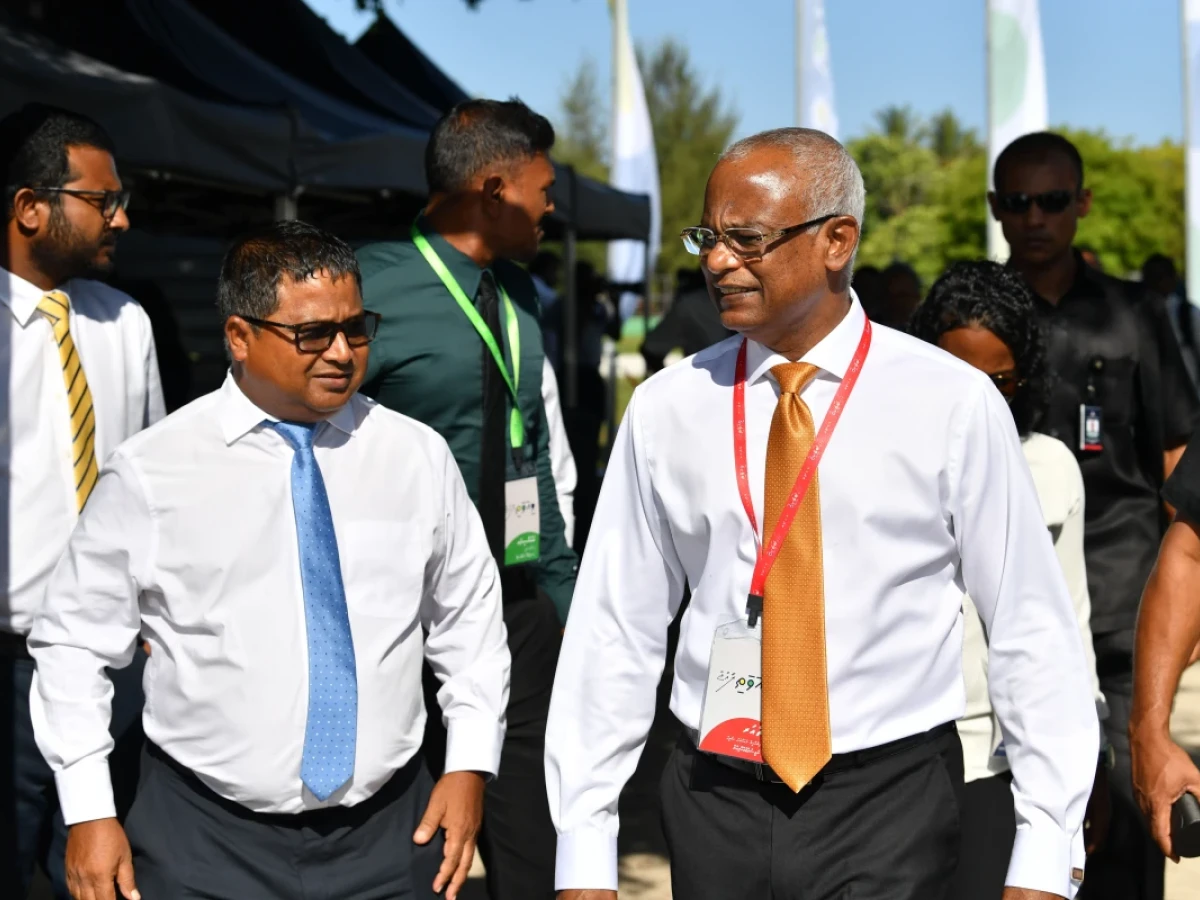 President Ibrahim Mohamed Solih and Fisheries Minister Hussain Rasheed. Photo/President's Office
Coalition deal for 5 years; no plans to resign yet: Hussain
Sources in the party feel that such defections of its members to big parties could be a hindrance to the growth of parties like JP.
By Mohamed Muzayyin Nazim
Existing agreement among ruling coalition parties is for a period of five years, fisheries minister Dr Hussain Rasheed Hassan who belongs to Jumhooree Party (JP) said on Sunday, noting that he was not planning to step down yet.
Hussain made the remarks amid demands from some sections of the main ruling MDP for JP members to resign from their posts in the wake of JP's decision to contest the upcoming elections separately.
"I believe the agreement was made for five years. I don't we have to resign because of what we are doing [or] because the party is contesting the presidential elections," Hussain said.
"But if the president is shaken by the fact that I'm in this position, and if I believe the president wants me to resign, I'll resign."
Hussain pointed out that:
In the parliamentary and local council elections held during the past five years, the alliance partners contested separately
At that time, members did not advocate that the alliance should be broken
JP's decision to contest the presidential election separately is not a reason to break anything
Following JP's decision, the party's former secretary general and now a minister in the president's office, Ahmed Sameer decided not to resign from the government but quit the party instead.
Hussain, however, has no plans to quit the party.
Last week, Jumhooree Party leader Gasim Ibrahim defended the party's members holding political positions, saying they should not resign. He also asked the official not to resign from their posts.
Gasim said President Ibrahim Mohamed Solih should also resign if the coalition has to break up with JP's decision.
The President's Office has said that leading a coalition with two presidential candidates will be difficult. The president will hold discussions with the JP leadership on how to proceed further, the office said.