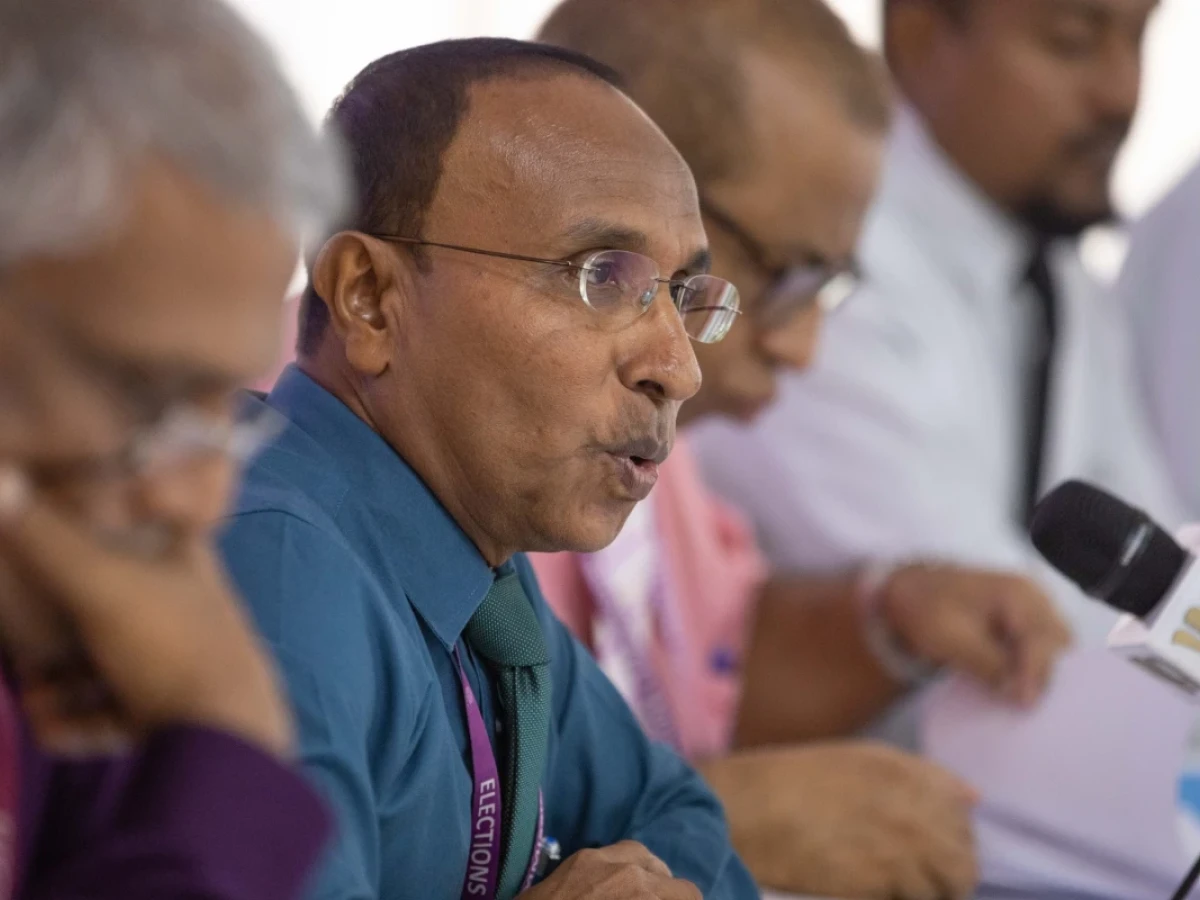 Elections commission officials at a press conference. (Atoll Times Photo/Hussein Sunein)
143 intl observers accredited for Maldives pres election
The team consists of 143 international observers and 22 international monitors.
Elections Commission has accredited 165 applications from both international observers and monitors who are set to play a pivotal role during September 9 upcoming presidential election.
The team consists of 143 international observers and 22 international monitors, all of whom will be stationed in various parts of the country to ensure the integrity of the electoral process.
In a tweet, the commission's vice chief Ismail Habeeb said on Saturday that out of these accredited observers, 31 have been extended special invitations by the Elections Commission itself. These specially invited observers will be strategically placed across six regions within the country. The leader of the Observer Group, assuming the position of Chief Observer, is Vaduge Varunasiri Mahindadesha Priya, former chief election commissioner of Sri Lanka.
According to Habeeb, the observer team encompasses a diverse range of individuals, with 112 observers representing 17 different organisations. It comprises the highest number of international observers and monitors to ever be deployed across the Maldives for an election, he added.
Among the international observers, the largest representation hails from the European Union (EU) and the Commonwealth, with 40 from the EU and 21 from the Commonwealth.
The international observers and monitors hail from a broad array of countries, including the United States, the UK, Japan, South Korea, South Africa, Cameroon, Jordan, Georgia, Honduras, El Salvador, Uzbekistan, India, Pakistan, Bangladesh, Nepal, Bhutan, Sri Lanka, Thailand, Malaysia, and the Philippines.
Joining the observer group are 22 international monitors, who have been selected from countries including France, Japan, India, and Sri Lanka.