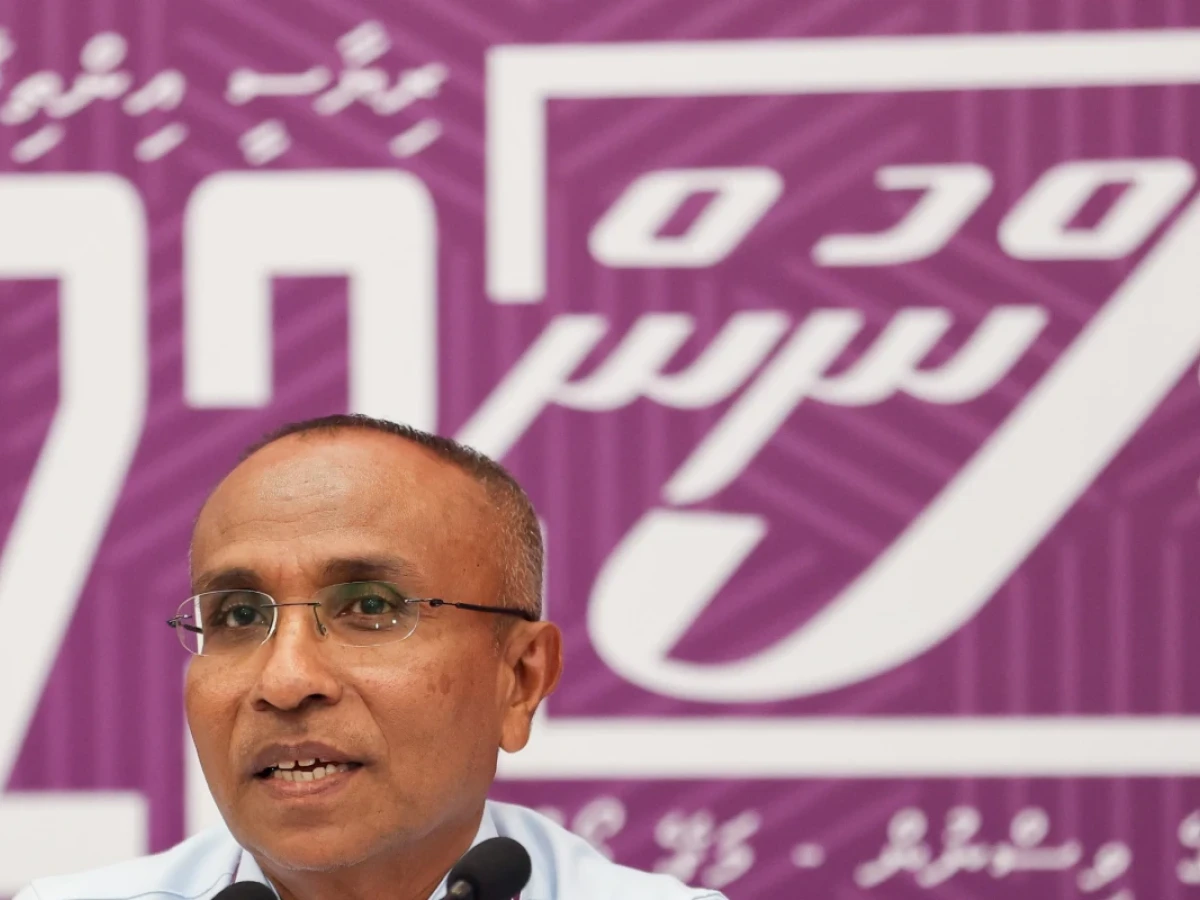 Election Commission Vice President Ismail Habeeb speaking to reporters. Dhauru Photo/Hussain Sunain
47,000 plus re-registration applications in 3 days
The EC called on parties to stop spreading lies to create doubts in the minds of the people about the portal.
By Aminath Shifleen
More than 47,000 people have applied to re-register to vote in the second round of the presidential election on September 30, the Elections Commission (EC) said on Monday.
The three-day period for re-registration for the second round of voting expired at 4 pm on Sunday. The Elections Commission said in a statement on Monday:
More than 40,000 forms were re-registered in the first round; there were no problems then

More than 47,000 forms have been submitted for re-registration for the second round

Of these, more than 19,000 forms have been processed and more than 27,000 are in the process of validation
The opposition PPM-PNC and The Democrats have also expressed concern over the unusually high number. After meeting with the EC members, the PPM-PNC told the media that the EC's system had been hacked and the commission's IT consultant confirmed it.
According to EC, the portal they use for election re-registration has been used in all the by-elections held after the 2020 local council elections and is being used with confidence by the people and all political parties.
The portal is being monitored under the advice and guidance of an IT security consultant and it is assured that access to the portal will not be available to any former member of the commission or anyone not concerned.
Once the re-registration forms are verified; the list will be published in the gazette

Candidates and parties will be given two days to submit complaints

Therefore, the commission called on some parties to stop spreading lies to create doubts in the minds of the people about the portal