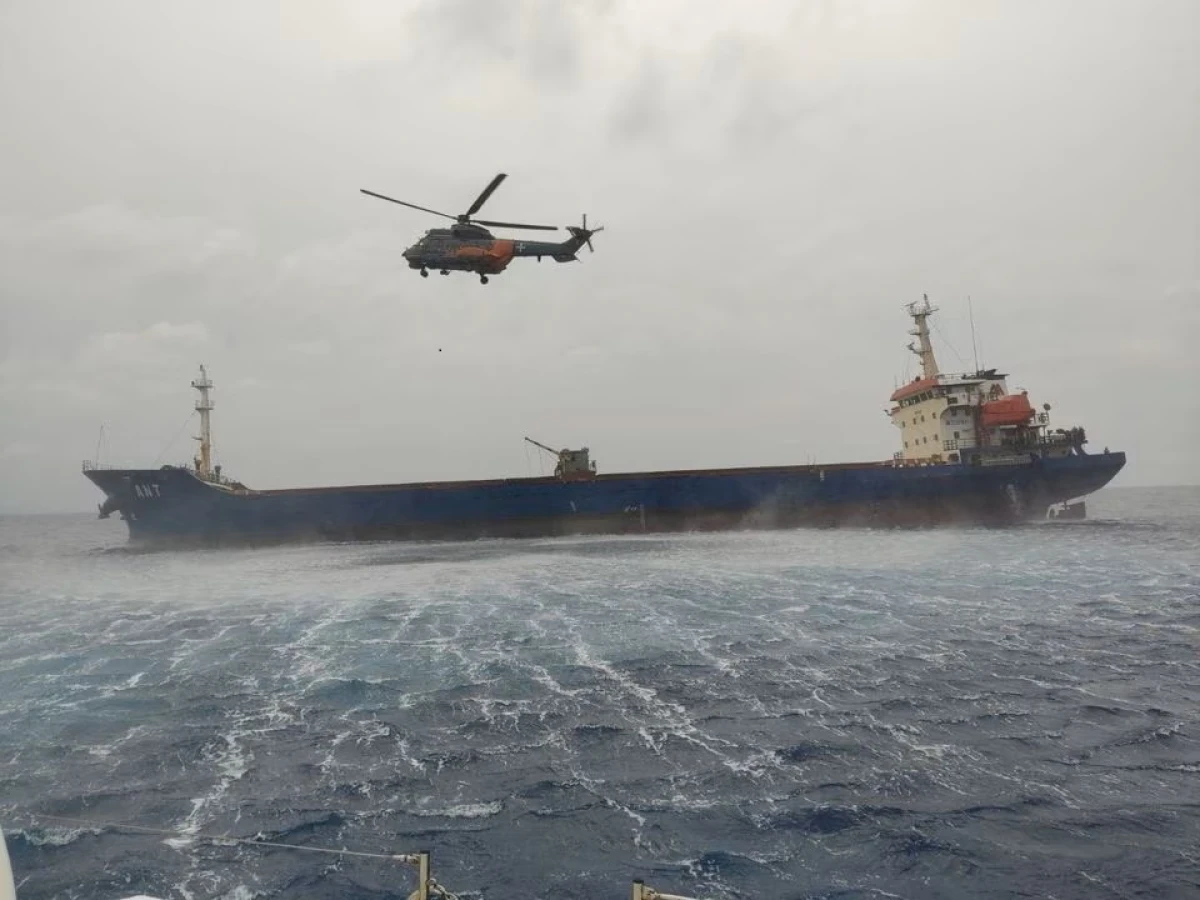 A Hellenic Coast Guard helicopter flies over Vanuatu-flagged ship ANT during a rescue operation after two cargo vessels collided off the Greek island of Chios, Greece, June 2, 2023. Hellenic Coast Guard/Handout via REUTERS
Two cargo vessels collide off Greek island, near Turkey
Greek authorities have deployed seven vessels and a search and rescue helicopter to the site.
ATHENS, June 2 (Reuters) - Two cargo vessels collided off the Greek island of Chios near the Turkish cost on Friday, authorities said, adding that there were no injuries
The Singapore-flagged cargo vessel Potentia with 19 crew members and the Vanuatu-flagged ship ANT with 13 crew collided in the eastern Aegean Sea nine miles north of Chios.
"There are no injuries, there is no risk of pollution", a coast guard official told Reuters on condition of anonymity, adding that the ships were not loaded with cargo.