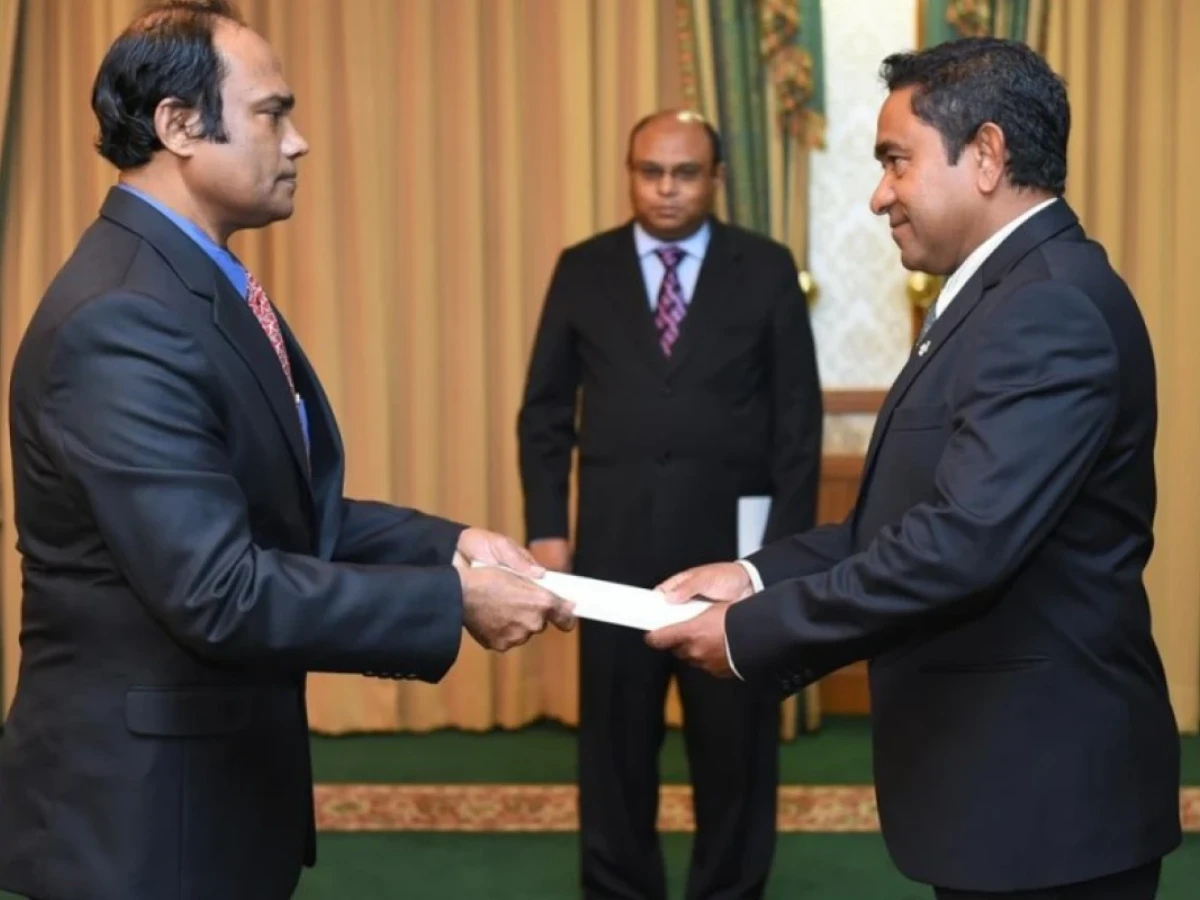 Moosa Ali Jaleel appointed defence minister. Photo/President's Office
ACC seeks charges against ex-defence chief over MMPRC graft
Moosa Ali Jaleel was abruptly sacked while investigating the explosion of the presidential speedboat, 'Finifenmaa', in which Yameen and his wife were travelling
By Fathmath Ahmed Shareef
Anti-Corruption Commission (ACC) on Thursday forwarded a case to the Prosecutor General's Office (PG) to prosecute former defence minister Moosa Ali Jaleel over his alleged involvement in the MMPRC corruption scandal.
The case was filed against the former defence chief over allegations that he received MVR 1 million through former Vice President Ahmed Adeeb Abdul Ghafoor from the money siphoned off from the proceeds of leasing islands and lagoons for resort development.
In a message to media, the ACC said:
Jaleel received the money despite having had reasonable grounds to suspect that it had been the proceeds of a crime

During investigation, it was found that the money was deposited in Jaleel's personal bank account and used for personal purposes

ACC sought money laundering charges against Jaleel and asked MMPRC to recover the MVR 1 million.
Served as chief of defence forces during former president Mohamed Nasheed's tenure; when Nasheed resigned on February 7, 2012, he held the top post in MNDF

He served as defence minister in former president Abdulla Yameen Abdul Gayoom's cabinet; he was appointed to the post in 2015 after the sacking of Mohamed Nazim, who was the defence minister at the time


He was abruptly sacked while investigating the explosion aboard a presidential speedboat, in which Yameen and his wife were travelling


He was also part of the National Inquiry Commission set up by Yameen to investigate the explosaion


He was also charged with terrorism following the arrest of the then Criminal Court Chief Judge Abdulla Mohamed during Nasheed's presidency; he was acquitted of the charges