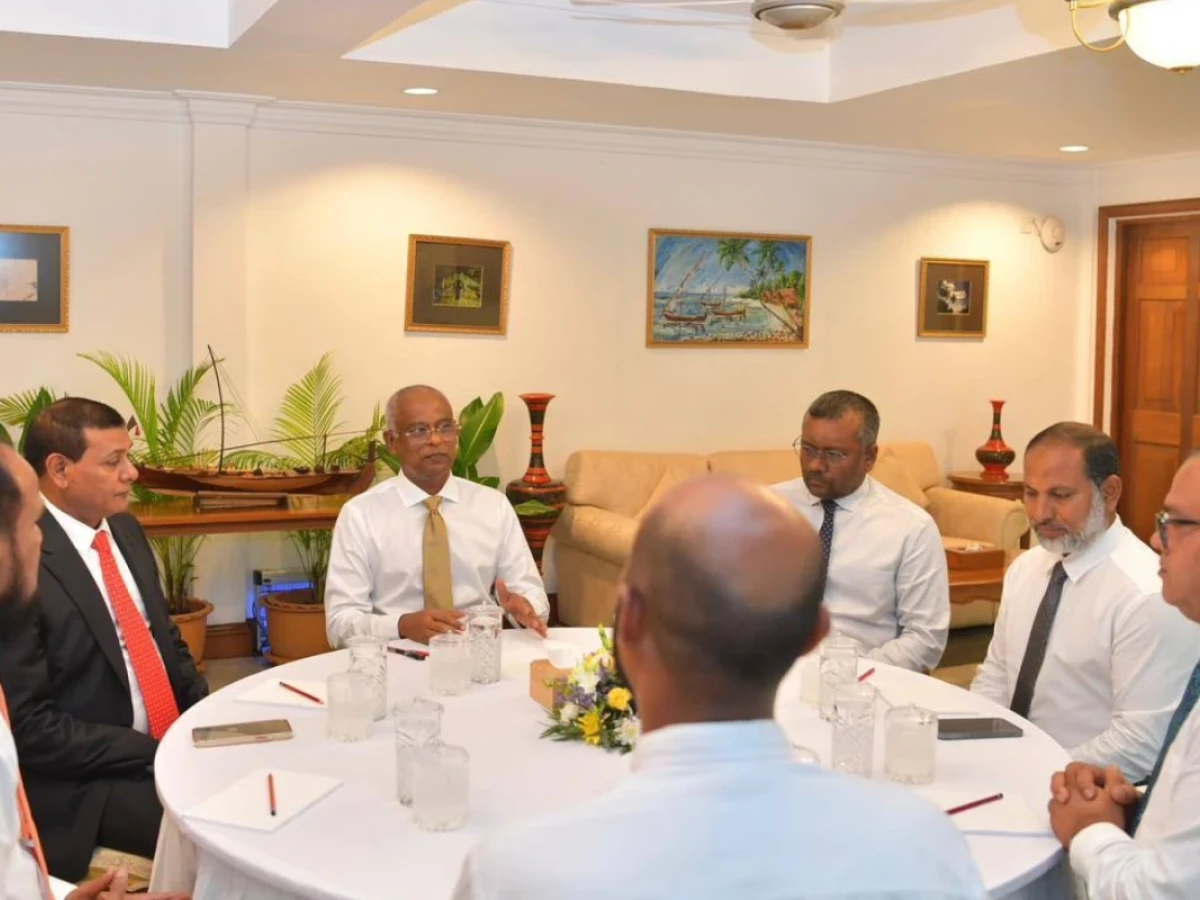 President Ibrahim Mohamed Solih is meeting with the parties that have decided to form an alliance with him to bring him to power for a second term.
President meets parties backing re-election bid
There are talks of JP and MRM working together.
By Mariyam Umna Ismail
President Ibrahim Mohamed Solih on Tuesday met with the Maldives Development Alliance (MDA) and Adhaalath Party that have announced an alliance with the ruling Maldivian Democratic Party (MDP) for the upcoming presidential election.
Attendees of the meeting held at the presidential residence of Muliaage, according to the President's Office includ:
Adhaalath Party president and home mnister Imran Abdulla

MDA leader, Meedhoo MP Ahmed Siyam

MDP chairperson and economic minister Fayyaz Ismail

MDP PG leader Mohamed Aslam from Hithadhoo North constituency
Jumhooree Party (JP), which is part of the government, has decided to contest the elections separately despite President Solih's invitation to maintain the coalition for a second term. MRM is yet to decide on the president's invitation.
There are talks of JP and MRM working together. Senior leaders of both the parties met on Monday and held talks.
Even if any other party in the coalition other than Adhaalath has so far not supported the president, the government does not see it as going to make it difficult for Solih to win the election.