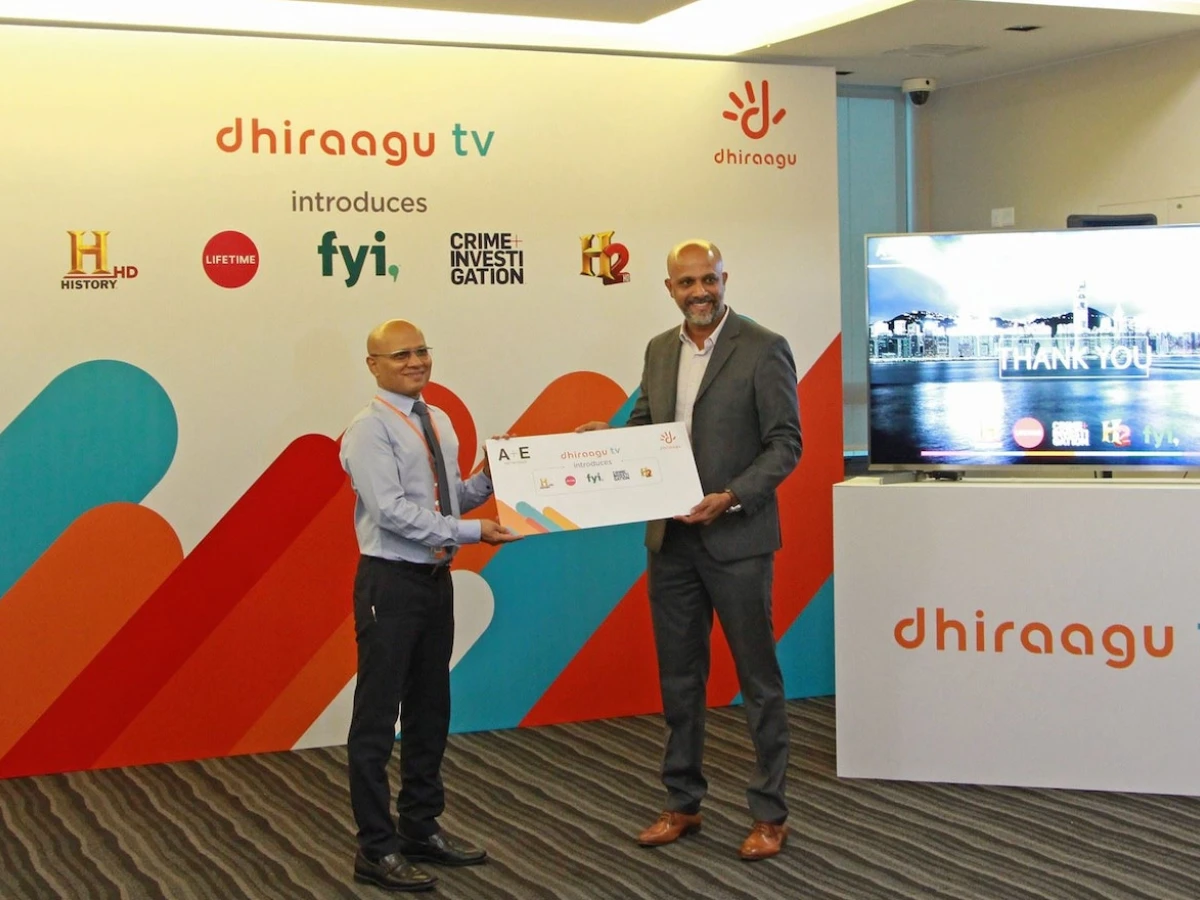 Dhiraagu TV to air more channels. Photo/Corporate Maldives
Medianet against Dhiraagu in licence case; intervention denied
The court held that there was no reason to allow any of these companies to get involved in the BroadCom versus Dhiraagu case.
By Aman Haleem
Civil Court on Monday denied a request by MediaNet and two other companies to intervene in a civil suit filed by Dhiraagu against Maldives Broadcasting Commission (BroadCom) over its recent amendment to prohibit issuing re-broadcasting licences to foreign-owned companies.
As per the rules amended by Broadcom in January:
Only companies with 100% stake will be allowed to rebroadcast in the Maldives

Following the change, Dhiraagu, partly owned by Bahrain's Batelco, will not have a re-broadcasting licence

When Dhiraagu approached the Civil Court, the court issued an interim injunction allowing Dhiraagu to continue its service. BroadCom had challenged the decision in the High Court.
Apart from MediaNet, the other two companies that tried to get involved in the civil court case:
Eydhafushi Cable Network Private Limited
The court held that there was no reason to allow any of these companies to get involved in the BroadCom versus Dhiraagu case.
In the rebroadcasting licence case, all the three companies tried to enter the case against Dhiraagu, claiming that their licence was cancelled in 2014. Therefore, the court's order to renew Dhiraagu TV's licence was made illegally, they claim.
As a reason for seeking permission to intervene in the case, the three companies cited the interest of the companies as the court order would take away the power of the broadcaster and the power of the Broadcasting Act. However, since it is a matter of "judicial review", the civil court has ruled that there is no reason to grant the permission.
Judge Hafiza Abdul Sattar, in her judgments on the interventions, noted:
In cases of judicial review, the trial court will take into account the objections raised by the decision-maker (Broadcom) and the respondent (Dhiraagu)

A third party has a role to play in the decision, but is allowed to intervene only in exceptional circumstances

It is not clear from the submissions made in the court that there is a role in the decision of the companies who have sought to be included or that there is a vested interest in the decision
While a case has been filed in the civil court, issues related to BroadCom regulations are also being looked into by the parliament. After examining the matter, the parliament's regulations committee asked Broadcom to amend the clause that would restrict Dhiraagu's business. BroadCom said the amendments would be made only after the case in the court is settled.