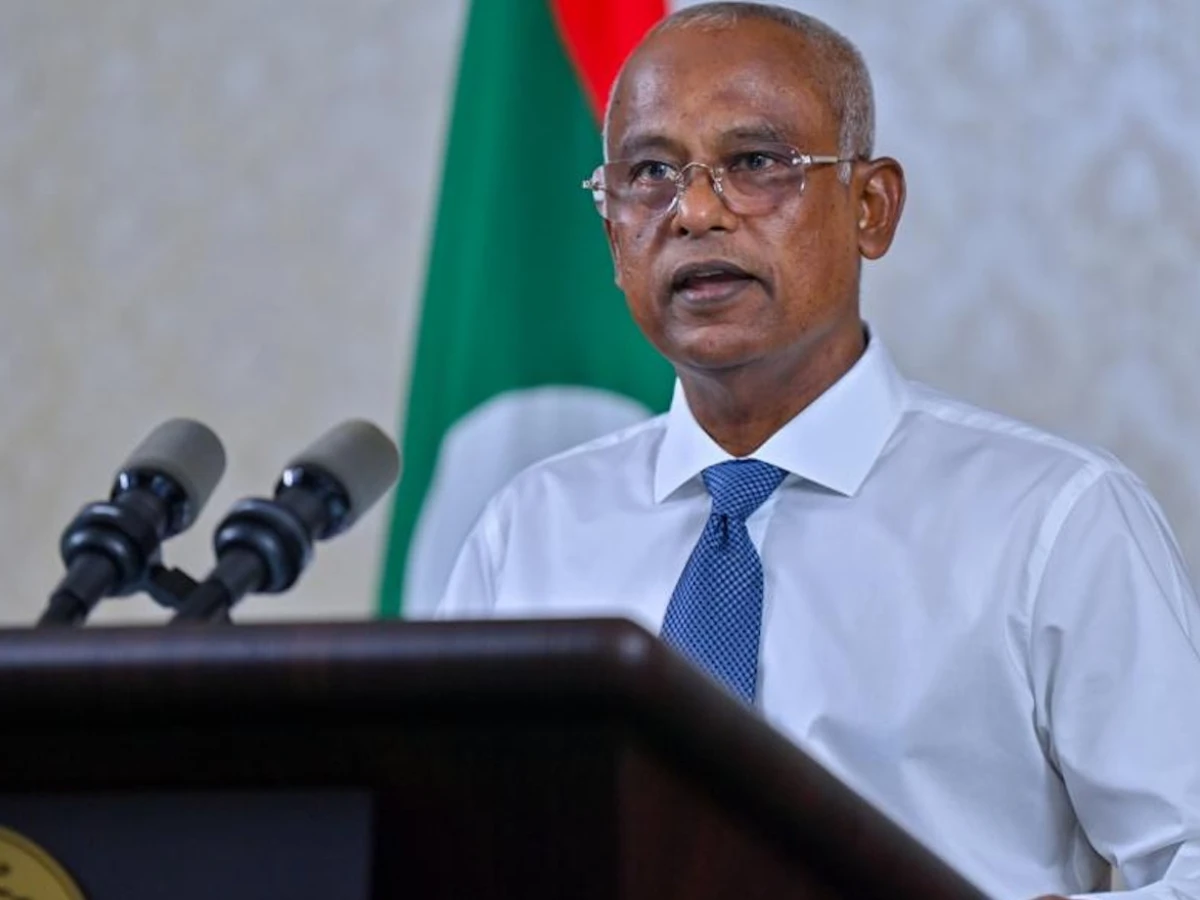 President Solih speaking to reporters in The President's Office on the 28th of December 2022
President says has best chance of winning election
By Ahmed Mizyal
President Ibrahim Mohamed Solih said on Wednesday that he was the best chance for MDP to win the presidential election next year.
One of the questions posed to the president at a press conference was about a statement he had given back in 2018 about his dream to bring former president Mohamed Nasheed back to power in the country.
Responding to this question President Solih said that winning the presidential election would be the best thing MDP would want.
"At this moment I believe that the chances of MDP winning the presidential election are highest if I go through [from the primaries]," the president said.
"I can't say that one party alone can win the presidential election, still. Therefore the candidate coming from MDP has to be able to cross 50% threshold to win the presidential election. For me, i have that confidence that we will be able to win the presidential election by forging an alliance even with those whose political views are not the same as ours."
Although seen as two close friends in the past, Nasheed and Solih have been seen having differences in opinion on various issues during the tenure of this administration.
However President Solih said today that he had no intention of winning the presidential election by excluding any one individual. He further went on to highlight that the post of presidency was not something Nasheed wishes to do now.
"President Nasheed has made it very clear that he did not want to become the President of the Maldives again. He has said that he wanted to be the Prime Minister. He has clearly replied to this [matter]," said Solih.