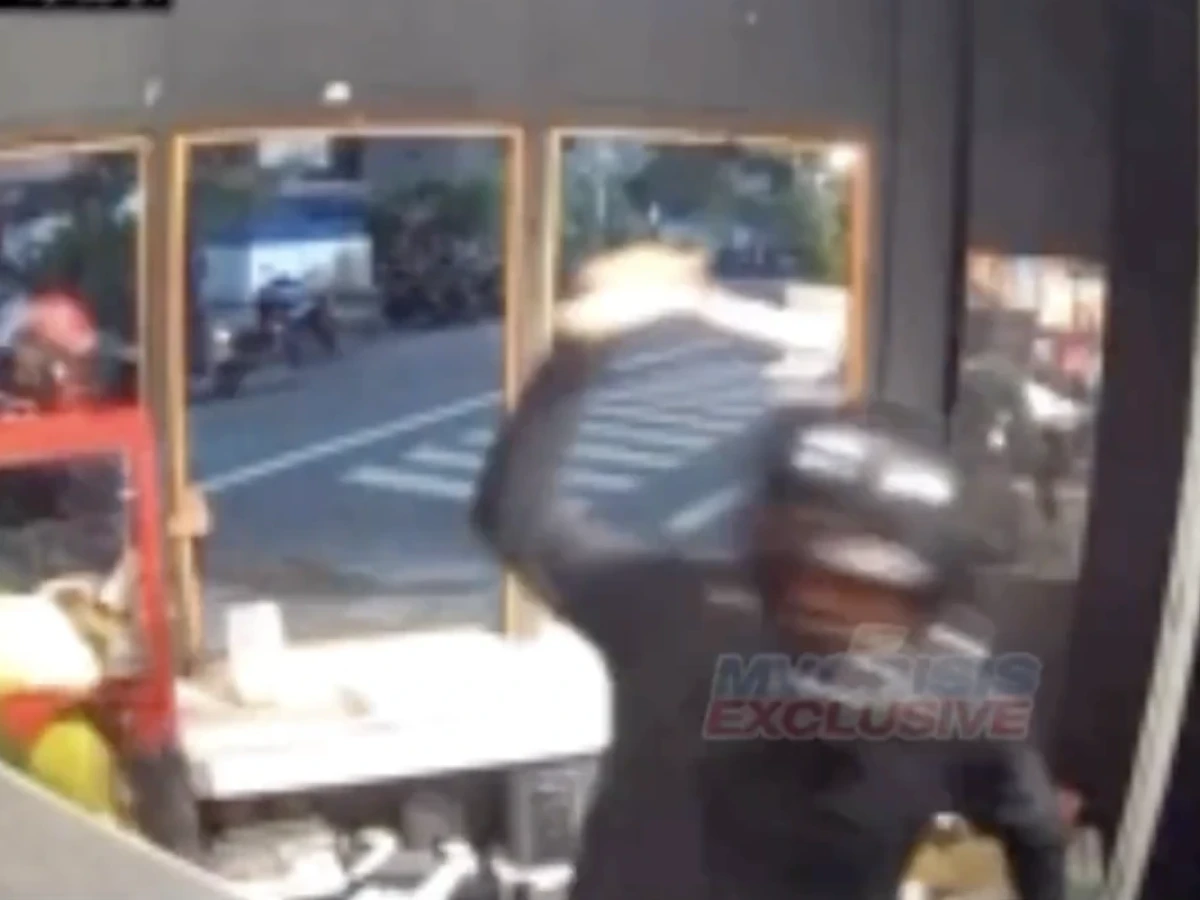 'Juice Time' cafe being vandalised by a person.
15-day remand for Hulhumale cafe vandalism suspect
The 19-year-old man was arrested Sunday evening.
Criminal Court on Monday remanded a man arrested for his alleged role in the vandalism and destruction of 'Juice Time' cafe in Hulhumale Phase I, for 15 days.
The cafe, which sells food on takeaway basis, was attacked on January 24. Two men wearing helmets enter and vandalise the cafe with a hammer. In a video, they can be seen destroying the inside of the cafe in a few minutes time.
The 19-year-old man was arrested Sunday evening.
Police said he was remanded to 15 days on Monday.
Police had earlier raided an apartment in Hulhumale and arrested seven people with weapons and drugs.
A group of people with their faces covered barged into the cafe in Hulhumale and attacked it, and the next night, a man inside a shop in Male was stabbed to death.
Police Commissioner Mohamed Hameed said the cases were linked to clashes between four gangs. So far, 16 people have been arrested in connection with these cases, he said.
In view of these cases, the police have decided to stop and search suspected motorists in areas where helmet-wearing is not mandatory.