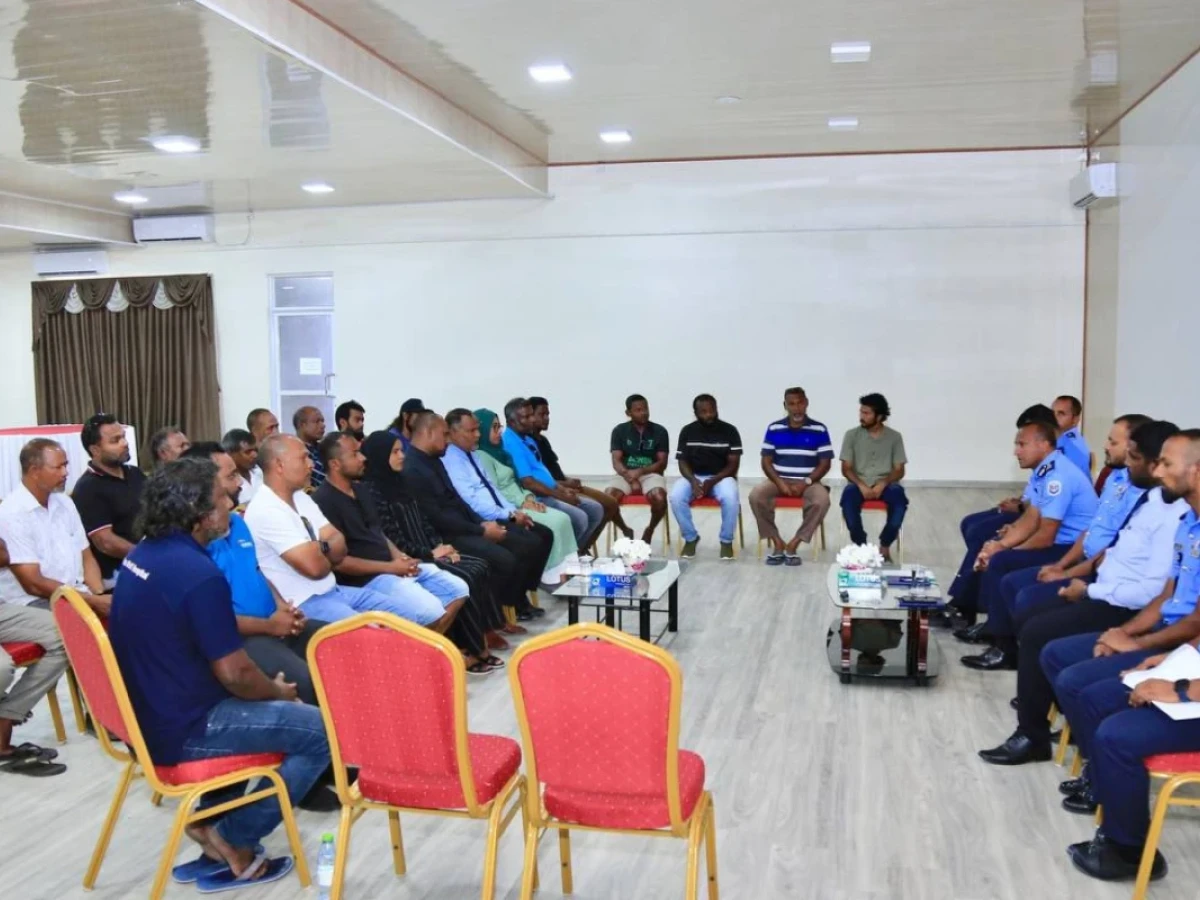 Commissioner of Police meets Manadhoo council members and local residents.
Police chief meets murdered Naeema's family on Manadhoo tour
After a police forensic pathologist concluded that there was no need for a post-mortem, Naeema was buried in the island the next day.
By Mariyam Umna Ismail
Police commissioner Mohamed Hameed on Tuesday met with the family of Naeema Moosa, an elderly woman who was murdered in her own house in Manadhoo last month.
According to the police, Hameed went to Manadhoo on an official visit to N. Atoll and briefed her family about the investigation into Naeema's death.
During his visit along with Assistant Commissioner Mohamed Riyaz, head of the Crime Investigation Command of the police, and other senior police officers, Hameed also met with the Manadhoo council and other local officials.
Naeema, 62, was stabbed to death at her residence on May 7.
It has been more than a month since Naeema was murdered, and there are concerns from some quarters that the truth behind the murder has not been found.
Despite the nature of the case and the fact that Naeema lived alone and the absence of CCTV cameras in the island, the police have recovered the DNA of a third-party from the room where Naeem's body was found.
Several places on her body were stabbed with a sharp object; there were signs that her throat had been slit by a sharp object as well

After a police forensic pathologist concluded that there was no need for a post-mortem, Naeema was buried in the island the next day

Apart from the house where Naeema lived, the police have so far searched four houses in the island, including a house housing migrant labourers and an uninhabited house