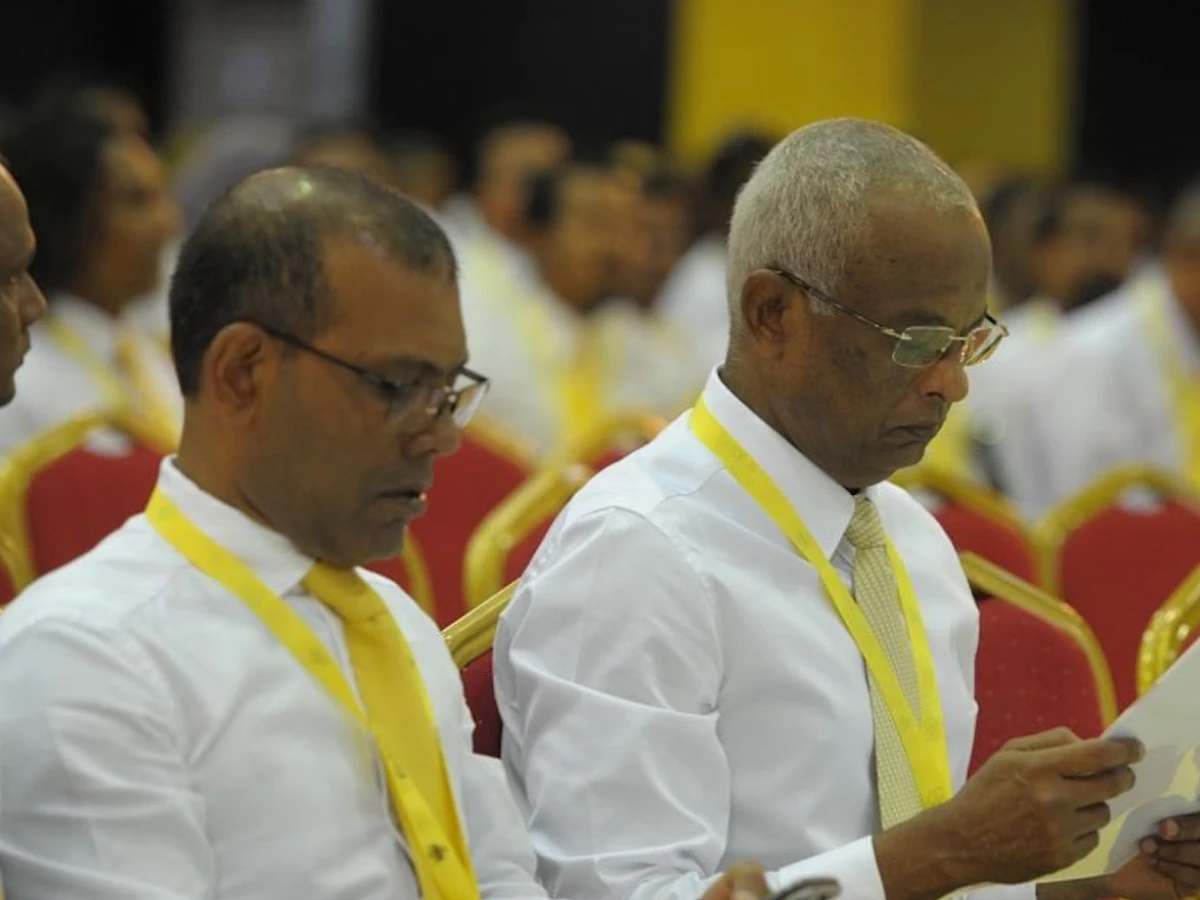 President Ibrahim Mohamed Solih (R) and Speaker Mohamed Nasheed. (Atoll Times File Photo/Abdulla Yashau)
MDP accepts nomination of Solih, Nasheed for presidential primary
The deadline to apply for the primary ended at 4pm on Saturday.
Ruling MDP has accepted the nomination of President Ibrahim Mohamed Solih and Speaker Mohamed Nasheed for the party's upcoming presidential primary.
The deadline to apply for the primary ended at 4pm on Saturday. With this, the party on Tuesday announced the names of the candidates for the primaries and released their candidate numbers.
President Solih and former president Nasheed are the only contenders.
Meanwhile, dispute over how to select the committee overseeing the MDP primaries led to Nasheed's faction to boycott the meeting held Monday evening, eventually resulting in the committee being formed by the remaining members supporting President Solih.
MDP's National Council is tasked with forming a five-member committee to oversee the upcoming primaries whereby the party members will decide a presidential candidate for next year's election.
However, differences arose in the meeting after Nasheed's faction submitted only three names to the five-member committee.
During the debate earlier in this meeting about how to form the committee, pro-Nasheed members questioned the fairness of the primaries.
Chairperson Fayyaz Ismail, however, denied these allegations.