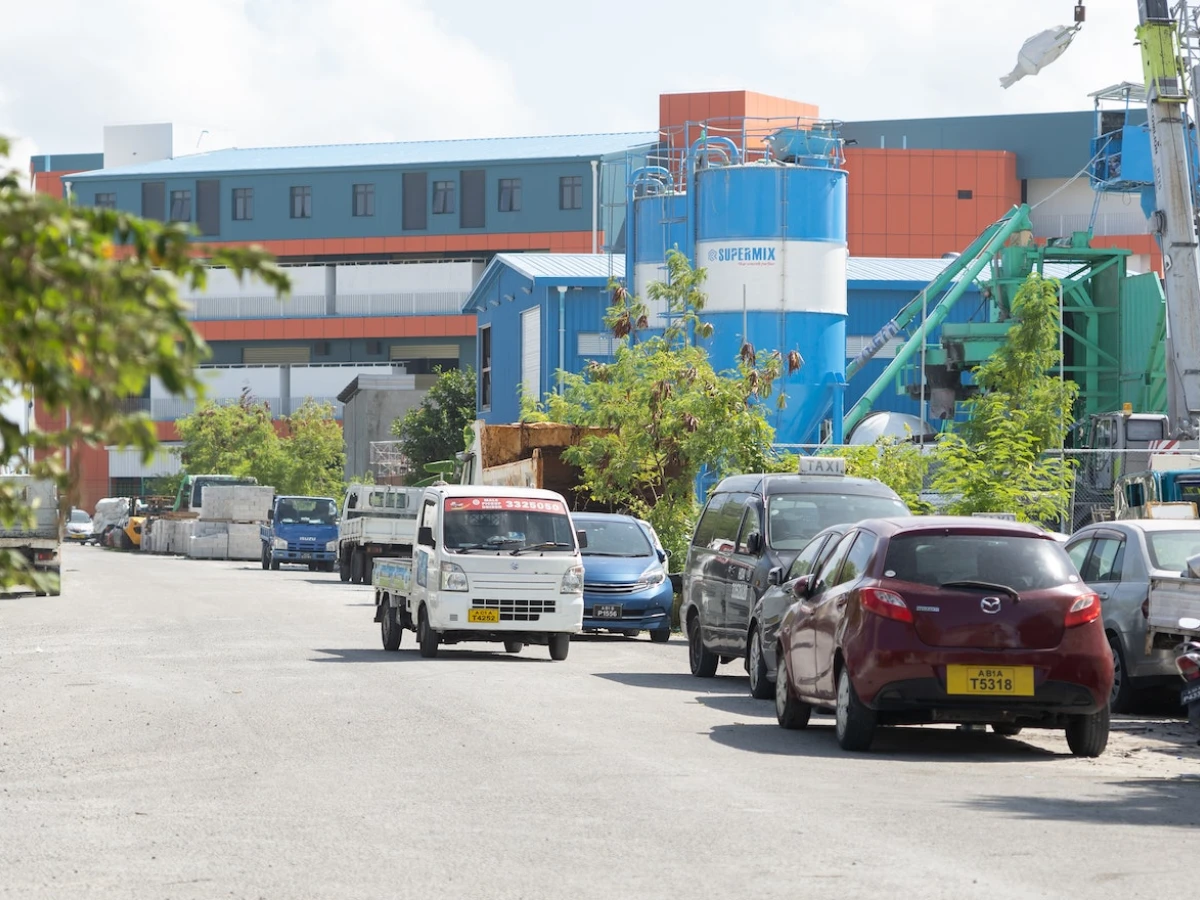 Hulhumale Industrial Zone. Dhauru Photo
Vehicles parked in Hulhumale illegally identified; towing next
The statement did not specify when the work would begin.
By Ahmed Mizyal
HDC is all set to start the process of towing vehicles parked illegally in Hulhumale in collaboration with the authorities.
Vehicles imported into the Maldives, unregistered and long-term untreated vehicles are parked on various roads in Hulhumale, especially in the industrial area.
Illegal parking is common even in the second phase of Hulhumale.
HDC said in a statement on Wednesday that residents and visitors in Hulhumale are facing a lot of problems due to illegal parking of vehicles.
According to the corporation, it had prepared a study report on December 2, 2022, after examining such illegally parked vehicles.
"In this regard, it is hereby informed that the Corporation will carry out the towing of vehicles parked illegally in the parking zones, roads and vacant lands of Hulhumale, along with the collaboration of concerned authorities," the statement said.
The statement, however, did not specify when the work would begin.
In this work, HDC will first tow vehicles that have been damaged or those on the sunboard. The tows will then be carried out on vehicles that have been illegally parked and have not been moved for a long time.