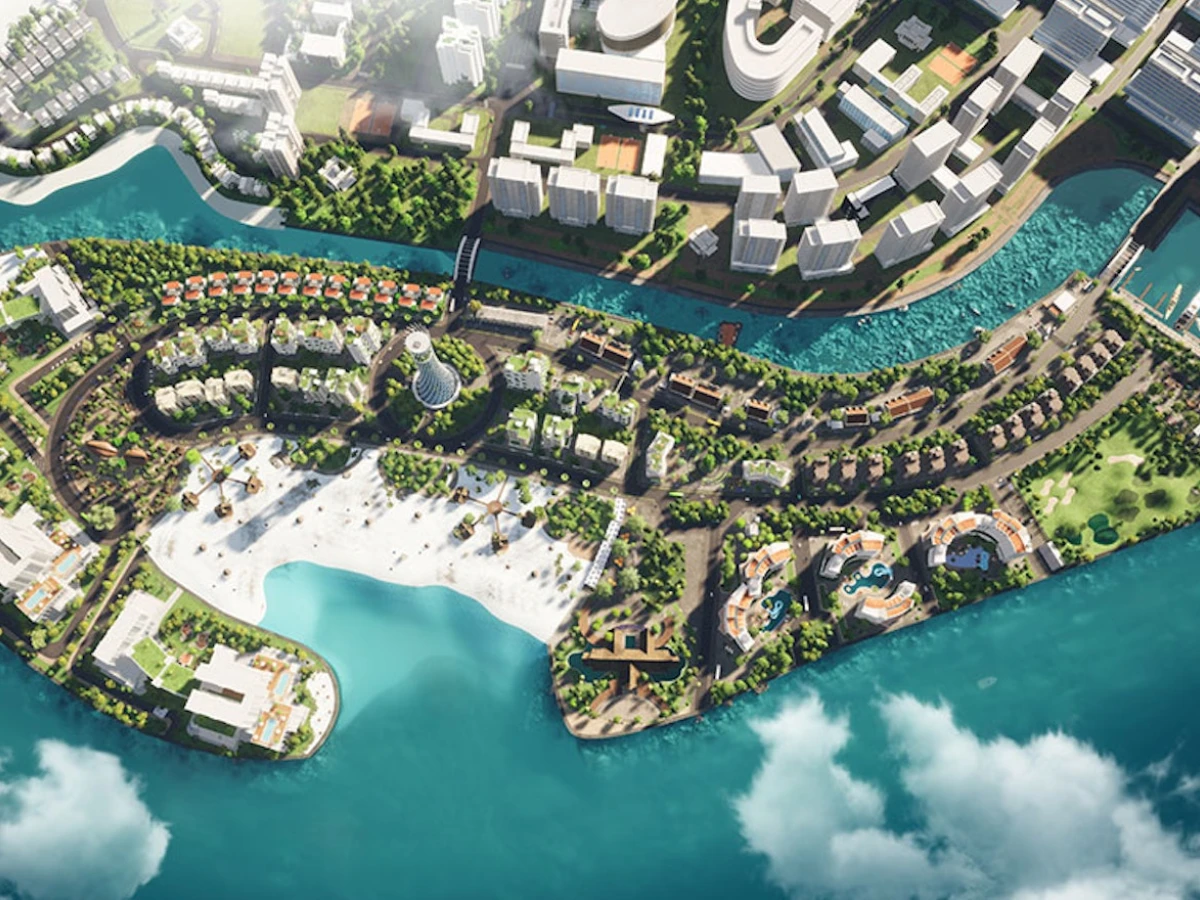 Realistic illustration of the area earmarked for 'Urban Isle' project development in Hulhumale Phase II. Photo Illustration/HDC
Hulhumale Urban Isle project opens for 15 guesthouses
The implementation of the tourism integrated project will benefit the entire Maldivian economy, especially the Male region.
By Aishath Fareeha Abdulla
An integrated tourism project to be carried out in Hulhumale Phase II called 'Urban Isle' has opened up 15 guesthouses.
A project dedicated to development of tourism at various levels

The land has been reserved for the project at Fullmoon Resort area in the northernmost part of Hulhumale Phase II


1,03,421 square metres has been earmarked for the purpose

HDC said on Friday thtat it is open to expression of interest in developing 15 guest houses in Urban Isle and interested parties can submit Expression Of Interest (EOI) by 2 pm on 19 January. Thus:
EOI has to be filed through Urban Isle's investor portal

If more than 15 parties show interest, the plot will be given by going for a competitive bid


Each party can express their interest for one plot

HDC said the linking Urban Isle with Hulhumale, the country's main economic hub, will add a new dimension to tourism. According to HDC:
The nearly 23-hectare island will include a number of various accommodation facilities for tourists

In addition to tourists coming for vacations, there are accommodations for short-term or transit tourists, those who are doing business, and those who wish to stay longer, such as digital nomads.

HDC is currently working on a utility network, an open access network in Urban Isle, as well as smart infrastructure, the company said in a statement. According to the company, the priority is to develop the entire project in an eco-friendly manner. Thus:
The implementation of the tourism integrated project will benefit the entire Maldivian economy, especially the Male region

This will create employment opportunities in several sectors related to the tourism sector


Urban Isle will bring economic growth and also provide exciting experiences to tourists

Three medium-sized 10-storey hotels — an area of 19,103 square metres

Three high-end 10-storey hotels – an area of 50,681 square metres


Four 8-10-storey city hotels — an area of 2,850 square metres


21 six-storey guesthouses – 9,224 square metres of land


11 three-storey luxury villas – an area of 5,083 square metres


8-12 storeys, 10 plots of land for construction of serviced apartments and 7,006 square metres


Nine plots of land for commercial development of 9,474 square metres

There are plans to set up shopping malls, cinemas, playgrounds and other recreational grounds on the land allotted for business development, according to drawings on the website dedicated to the project. The plan also includes construction of a tall tower there.